From the court to color commentating: Chatting with Greg Kelser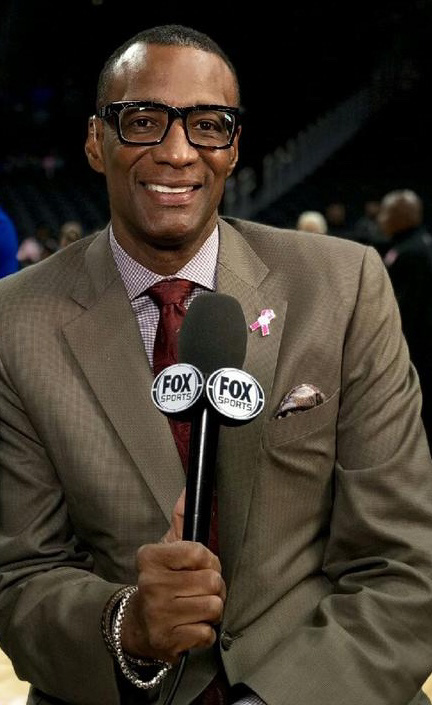 Greg Kelser is a former Detroit Pistons player and current basketball color commentator, which ensures that basketball has spanned through most of his life. Being recognized by universities across the country at Henry Ford High School moved him into another local spotlight, playing at Michigan State University.
Following MSU, Kelser was the fourth round one NBA draft pick of 1979 and wound up playing for the Pistons. One career for the Pistons eventually drifted into another as he became a color commentator for Fox Sports Detroit and contributes to each Pistons game.
However, moving from the Spartans to the Pistons was not a seamless transition. Kelser and his teammates had formed an impressive basketball record during his four years in college.
When Kelser entered the MSU basketball program, there were some transitions they faced. Gus Ganakus, former MSU head coach, left his position following Kelser's freshman year, which shook the foundation of Kelser's college decision.
"Michigan State came out on top … I leaned on my parents heavily for their advice and wisdom," he said. "The coaching staff at Michigan State made it a point to recruit my parents as much as they recruited me. They wanted them to know that they would take care of me."
Then Jud Heathcote took on the head coaching position, and Kelser soon accommodated to a new leadership style. In 1979, Kelser's senior year, the Spartans earned their first NCAA championship. He became known as "Special K" because of his impressive ability, setting a record of over 2,000 points scored during his college career.
The Pistons, on the other hand, were in a completely different stage with a lot of rebuilding left to do. Even so, the Pistons are Kelser's hometown team. The Pistons inspired a sense of nostalgia that encouraged him.
"I enjoyed being able to play for my hometown team, the one I cheered for as a youngster, but I had already gone through one rebuilding process," Kelser said. "I would have much rather played for a winning team right away. That was a learning experience for me when I had to start all over with the Pistons."
Despite the Pistons being a struggling franchise when Kelser began playing for them, he was able to celebrate a championship. He continued to support the team in a different way, although his time playing for the Pistons had expired. Kelser had become a color commentator for the Pistons during their victory.
"My only regret is that I wasn't able to be there when they collimated their championships there, but I was there as a broadcaster by that time," Kelser said. "It would have been tremendous to actually earn a championship with the Detroit Pistons."
This season has come off to a slow start for the Pistons, which Kelser predicted would happen if the Pistons were not healthy to start the season.
"So much of it clings to their health," he said. "If Blake can stay healthy, if Andre stays healthy, if Derrick Rose stays healthy — you know, the main players — Reggie Jackson, if they stay healthy, the Pistons are going to have a good year. When I say they're going to have a good year, I mean they will be in the middle of the pack, not just the seventh or eighth spot."
So far, he has been correct, since injury troubles have caused the Pistons to be a few games below .500 right now. If they can stay healthy, Kelser's prediction can still prove true through the rest of the year.
Kelser has been involved with the broadcasting for Pistons games since 1988 and does not see a retirement plan in the future yet. He ensured that, as long as he is able and the organization wants him, he will be dedicated to the Pistons broadcasting.