'Charlie's Angels' reboot hits the mark on female empowerment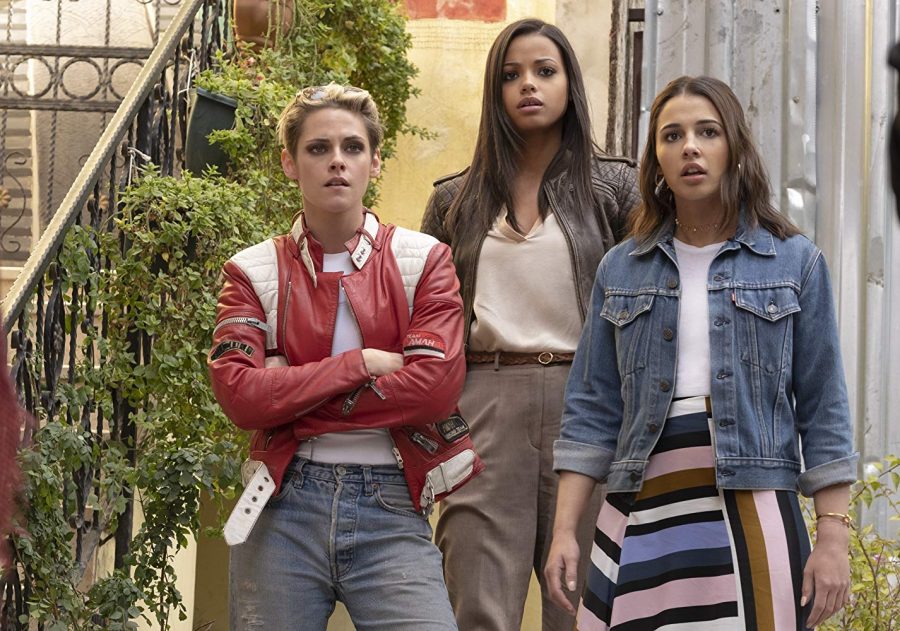 As reboots have been a major trend of the last few years, I suppose it only made sense to remake a girl-centered action classic: "Charlie's Angels."
Full disclosure, I have never seen any of the previous "Charlie's Angels," so I don't have a large frame of reference to go off of. All I know is the franchise began with a television series in 1976 and had two movies prior to the release of the 2019 one.
While I am jazzed for any sort of women empowerment, I was particularly looking forward to watching this film for one reason and that reason is Kristen Stewart, plain and simple.
I have been a "K-Stew" fan since "Catch That Kid." My love for her as an actress and as a person has only grown since then, and I will never be over how slept on she is.
During the "Twilight" era, Stewart received criticism and hate for her "flat" acting, her apparent inability to smile and the fact that many thought she was not conventionally pretty. She even told Elle UK back in 2016 she experienced a lot of anxiety and stress during that period in her life due to the frustration of being misunderstood and the pressure of being in such a popular franchise.
Now, unfortunately, this is not about Kristen Stewart, although I know that you all wish that it was, but I should probably get back to the main point.
The movie's plot centers around an energy conversion device being developed by scientists in Europe, including main character Elena (Naomi Scott). Scott's character discovers the device could potentially be dangerous if it falls into the wrong hands, but no one listens to her, especially her male superior. An unknown source comes after her to keep her quiet, leading the Angels (Stewart and Ella Balinska) to protect her.
"Charlie's Angels" (2019) was a fun, action-packed movie, but I would keep expectations medium if you plan on seeing it. I did enjoy the film overall, however, where it excelled in funny dialogue — mostly by Stewart — and girl spy themes, it lacked in innovative action scenes and clear plot points and character backgrounds.
While the film was slightly cheesy, there were some things that it did really well, mainly involving women empowerment. The various strengths and talents of girls and women were highlighted throughout the film, exemplifying to never underestimate the female population. As well as empowerment, the movie stressed the importance of female friendship, feminism and the reality of sexism and mansplaining.
There was a scene of mansplaining between Naomi Scott's character and her boss that I thought was over the top at first. However, the more I thought about it, the more I realized that it may have been on purpose, a way to make it apparent and obvious to those who do not believe that degree of sexism still happens, especially in the workplace.
Finally, Kristen Stewart was very dumb and attractive in this movie. If you need any reason to go see this film, do it purely to revel in the following quotes said by her character:
"I've got to get a dog."
"Sandwich? It's tuna."
"Mo' money, mo' horses."
Crime Boss: "You are the most incredible woman I have ever met."
Stewart: "I know."