Director Rian Johnson masterfully revives the murder mystery genre with spectacular 'Knives Out'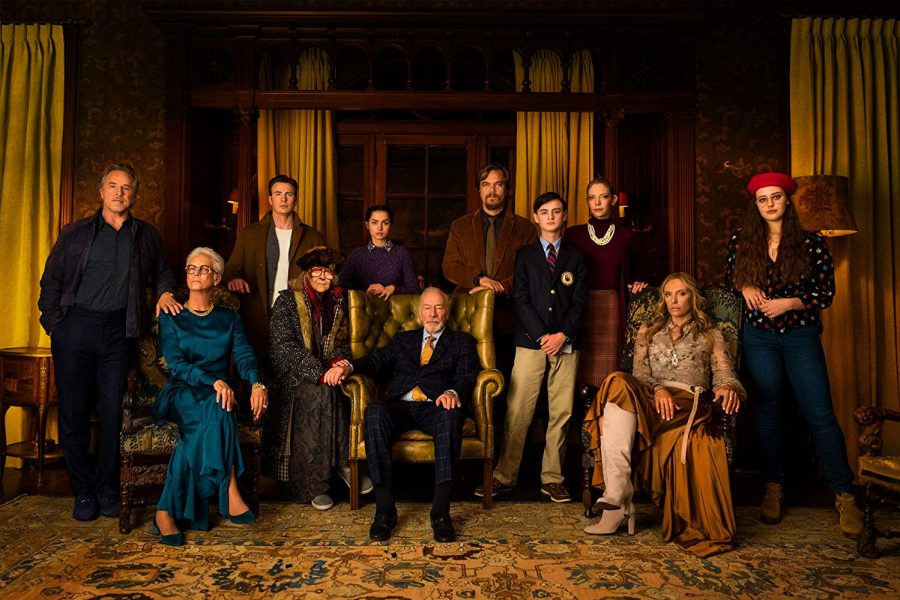 For film aficionados, Rian Johnson is a name that, for better or worse, you've probably become very familiar with in recent years. Yes, he's the guy that allegedly ruined "Star Wars" with 2017's "The Last Jedi." (As a lifelong fan of the franchise, I can confirm that the film is the finest addition to the series in years, but that's a conversation for another time.)
So, here we are, two years later, and I've got some good news for the butthurt manbabies who hated "The Last Jedi" and are still bitching about it — Johnson is back and better than ever. Despite the intense internet criticism and scrutiny he's received in recent years, the cinematic genius is finally back with a new film, and it's fucking awesome.
Johnson's latest effort, "Knives Out," is a far cry from the spectacle of "Star Wars." Though many of the themes — particularly those of familial dysfunctionality and the dramatic baggage that comes with it — are still very much intact, this film doesn't take place in a galaxy far, far away. It's a classic whodunit with a modern twist. 
"Knives Out" is largely inspired by the work of Agatha Christie ("Murder on the Orient Express") and, rather ironically, follows the murder of a famous whodunit novelist, Harlan Thrombey (Christopher Plummer). Just one day after his 85th birthday party, Harlan is found dead in his quarters, his throat slit. Inevitably, his morally objectionable family members and their thickly veiled guilt — or lack thereof — become crucial to concluding the investigation.
There's Harlan's eldest daughter, real-estate mogul Linda (Jamie Lee Curtis) and her adulterous husband Richard (Don Johnson). Their son Ransom is the entitled, self-proclaimed black sheep of the family. Portrayed by Captain America himself (Chris Evans), the character substitutes the flawless attributes of Evans' signature role as "America's ass" for those of America's biggest asshole. 
Then there's Harlan's son Walt (Michael Shannon), who runs his father's publishing company, his wife Donna (Riki Lindhome) and their aloof teenage son Jacob (Jaeden Martell), an alt-right Twitter troll inspired by the aforementioned haters of "The Last Jedi." The family is rounded out with Harlan's freeloading life coach daughter-in-law Joni (Toni Collette) and her daughter Meg (Katherine Langford), a college student and social activist.
But as if that wasn't confusing enough, there's Marta (Ana de Armas), Harlan's caretaker and, arguably, the heart of the film. The daughter of undocumented immigrants, Marta's close relationship to Harlan — as well as her uncontrollable urge to vomit whenever she lies — ultimately proves to be crucial to Detective Benoit Blanc (the unsurprisingly brilliant Daniel Craig), who is assigned to investigate the case.
While it seems overwhelming, you quickly become acquainted with the film's ensemble cast and their characters' glaringly obvious ulterior motives. And in spite of the massive star power crammed into one singular flick, they all get their chance to shine. I have to give particular praise to de Armas, though. While her first major claim to fame was arguably 2017's "Blade Runner 2049," it's easy to be overshadowed when your co-stars are Harrison Ford and Ryan Gosling. "Knives Out," however, finally gives de Armas the chance to properly shine, even among the most established of her costars. 
Likewise, Johnson should be praised for his masterful writing and directing. Though his directorial debut was released 14 years ago, "Knives Out" only marks Johnson's fifth feature film, and the level of depth he brings to his characters and narrative is truly unmatched. Despite the easiness of botching an attempt at a good murder mystery, Johnson breathes new life into the slowly fading genre with "Knives Out." 
Between its clever political commentary, authentic performances, and surprising twists and turns, "Knives Out" is a thrillride worth the wait. What was easily one of my most-anticipated films of the year has undoubtedly become one of my favorites.
If you're looking for a good escape from Thanksgiving dinner with your bitchy and bigoted boomer relatives, go see "Knives Out." 
Rating: 5/5 stars