A spooky good vacation plan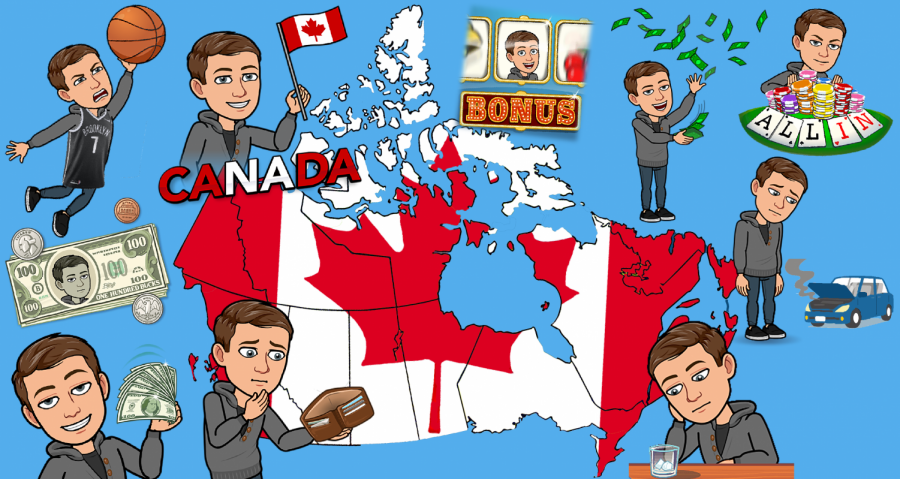 We can all use a vacation. I took one this past weekend with my friends — all of us are 20 years old.
So we took a trip across the river to the great nation of Canada. Legal debauchery is a great way to celebrate friendship and take a break, relieve some stress. Little did I know there was more in store for me than losing money at the casino and spending a buttload of money on drinks. We were in for a unique travel experience I think you all should try.
First, play a lot of blackjack. It's an easy casino game where if you're good, you can make a decent haul. But, instead of winning, you should face a dealer who has the uncanny ability to win every. single. time. It's quite riveting. Watching a master at work, stringing together 2-3-3-2-ace to create a magical concoction of 21 to defeat your pocket 19. Should you have won? Yes. But will you ever win? No.
Next, go to the sports betting section and place a parlay on teams that cannot lose. Only, it can, and it will. The Brooklyn Nets will disappoint you, and be unable to cover a simple point spread. If you think you know shit about sports, take a trip to a sports book, and you'll learn quickly that you don't. A great learning experience on your vacation!
You'll have a smashing time watching your funds drain away, going to the ATM to get more, and wondering how someone could have this bad of luck. It's a mind-bender, but you need that in a solid vacation.
After waking up in your hotel and checking out, head across the border to get gawked at by a mean border security agent, and head home on 75.
Or so you thought.
Your car will suddenly make a weird noise, and BOOM! There goes your wheel. Easy, right? Just fix the wheel, replace it and get back to Oakland University. Again, not that simple, you doodoo brain.
Because you are a simpleton not worthy of good things in this life, you have left these same tires on your 11-year-old used car for too long. The bolts are RUSTED onto the rim, and you're out of luck. Time for the final piece of your beautiful vacation puzzle. It's America's greatest scam: tow trucks.
You only have to go a mile to a tire place to fix your car, but the corporate fat cats will crush you with their greed. That'll be a quick $130 for that mile towing. At least your friends will get to ride in the back of the car while it is on the tow truck. They will thank you for that.
As you sit at a Tim Horton's in Royal Oak, waiting for your significant other to pick you up, you will gleefully eat your steak and cheese panini (don't you be a meanie) and think about the poor choices in your life you made to get you to this low, low point.