Dr. Suzanne Klein's journey to OU's leadership program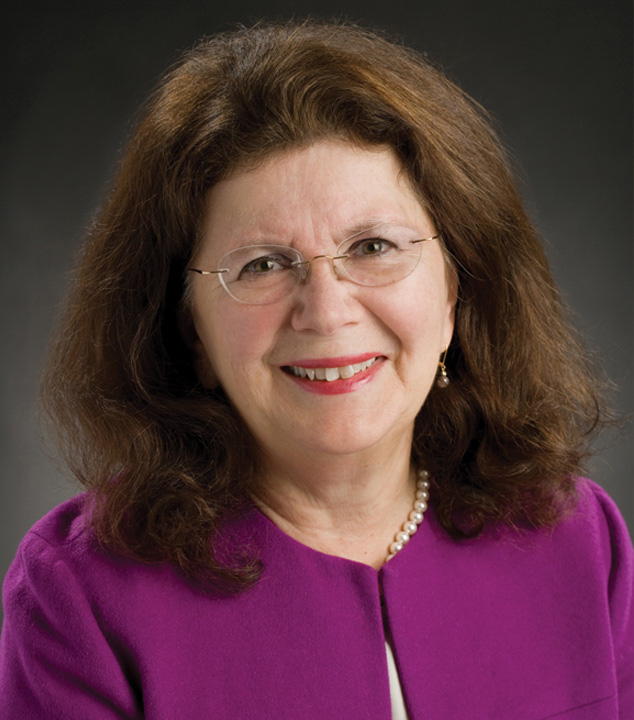 If a person had asked 20-year-old C. Suzanne Klein what she wanted to do with her life, she would have had a very different answer compared to where her career has led her today.
Although Klein is now an associate professor at Oakland University's Department of Organizational Leadership, she had originally gone to the University of Michigan to be a French translator, hoping to move to Paris and work at the United Nations. 
Klein said she is glad a friend asked her to assist in a classroom in her hometown of Toledo, Ohio, way back then, ultimately leading to her changing career path. 
"I had to think about what I had done in my life so far, and what clues I could get from what I love to do," Klein said. 
When she was a child, Klein would set up her dolls to sit in chairs similar to a classroom setting. She and her best friend also ran a summer camp for the kids in the neighborhood. As she got older, Klein taught vacation bible school and volunteered a local hospital. 
"What really lights me up is working with and teaching children," Klein said. 
After returning to the University of Michigan, Klein changed her major, resulting in a bachelor's and master's degree in special education. Once she completed her schooling, Klein became a teacher in metro Detroit, later becoming principal of that school and, ultimately, superintendent of the school district — something she could not have predicted.
Klein believes a person writes their story one day at a time — that there's no "particular script" to follow. 
"One thing leads to another leads to another," Klein said. "I can't imagine having a more exciting set of opportunities for me to do work that I love, work that matters, and to work with other people who care deeply about the communities' children." 
Although she loved her work until the day she retired, Klein said she was "the happiest person in the world when OU had a vacancy." Klein had personal contact with OU before she even began her teaching. She helped develop, and is now the coordinator of, the Central Office Administration Certificate Program. 
Throughout her time at OU, Klein has achieved a number of triumphs. She currently teaches in and coordinates the educational specialist program. She is the director of the Galileo Institute for Teacher Leadership. Klein said the institute "supports people who do wonderful work in classrooms as well as lead, not only children, but in their buildings and in their districts." 
Klein taught for the Galileo-Saudi Arabia leadership program, as well as in China this summer in a partnership with the Teacher Exchange Program and Dr. Ledong Li, associate professor in the School of Education and Human Services. Also part of Klein's teaching efforts, EdCampOU, a collaborative learning event co-founded and facilitated by Klein, celebrates its seventh year on Oct. 19. 
Created along with Dr. Anne Donato, the International Women's Table is one of Klein's most recent projects. Klein said there are a series of conversations being planned that she is excited about. 
"I'm a lucky woman because I love the work I have done and I appreciate the opportunities I have had at [OU's] campus in collaboration with other like-minded souls," Klein said. 
Due to her dedicated work in leadership, Klein was recently put on a list of Notable Women in Education Leadership by Crain's Detroit Business' Notable Women in Michigan series — along with Dr. Judy Didion, professor and dean of Oakland University's School of Nursing.
Klein finally got to visit Paris, France a year ago, just like her 20-year-old self always longed for. 
"It wasn't when I thought it was going to be, originally, but I got there," Klein said.