Active Minds at OU works to 'stop the silence' surrounding mental health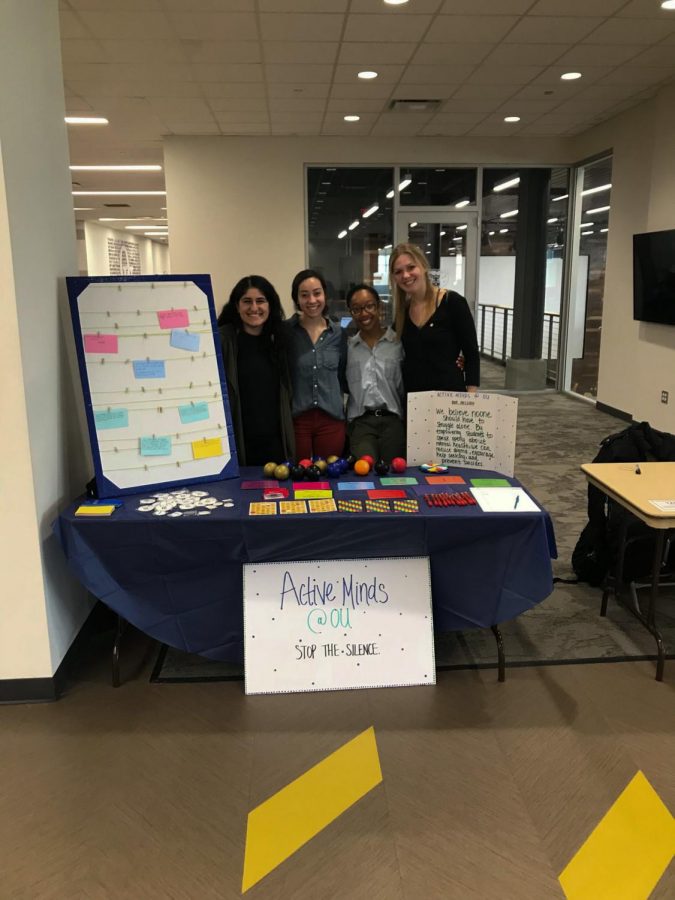 A recent study that surveyed over 2,000 individuals found that 98% of its respondents believe mentally ill people are stigmatized and discriminated against. That same study also found an overwhelmingly large percentage of its respondents to be uncomfortable discussing mental health, whether it be with a friend, family member or even an employer.
One organization, however, is hoping to change that.
Active Minds is a nationwide nonprofit organization dedicated to improving the conversation around mental health, particularly in students. Founded in 2003, Active Minds has since expanded to more than 600 colleges and high schools across the country, including 450 student-led chapters — one of which is right on Oakland University's campus. 
"There are a lot of stigmas [surrounding mental health], and it prevents students from getting help that they need or even asking for help," said senior Darian Stevenson, president of Active Minds at OU. "That's what we work to do is kind of … get the word out there and leave that stigma so that people can get the help that they want."
An estimated one in five adults — or 20% of the overall adult population — suffer from a diagnosed mental illness. However, an even smaller percentage of adults are openly talking about it, which is where Active Minds can help. According to Vice President Leslie Cunningham, their organization seeks to "fight those stereotypes [surrounding mental health] … and replace it with something positive."
One of the goals of Active Minds at OU is to educate the student body on mental health issues because they affect the majority of college students. While statistically, college students have more accepting views of mental health care, over 60% of college students have experienced "overwhelming anxiety in the past year," according to a report from the American College Health Association published last year. Stevenson said suicide is also the second leading cause of death among college students.
"There's a lot of stress involved in college in general," she said. "It's something that hasn't really been paid attention to in the past, and I think people are now starting to realize that it's a serious thing."
Stevenson and Cunningham both became involved with the organization through their passion for psychology. They said it gives them an opportunity to engage with the campus community while also giving students an outlet to talk about what is often an uncomfortable topic of conversation.
"It is hard to talk about," Stevenson said, "but hearing how people are so passionate about it just makes me happy, because I want people to understand how important it is."
They did, however, clarify that Active Minds does not offer counseling services or other forms of clinical mental healthcare. Stevenson said the Graham Health Center is her "go-to" resource because students' first six sessions there are free. She also stressed the importance of hotlines and talking to friends and professors. 
In addition to the work Active Minds at OU does, there are other on-campus events and opportunities to expand the conversation about mental health, which Stevenson and Cunningham found to be equally beneficial. One such event, a mental health awareness forum, was held Tuesday, Oct. 8 in honor of Disability Awareness Month and featured former Detroit Lions quarterback and mental health advocate Eric Hipple.
"[Events like that] can kind of normalize the conversation around mental health," Cunningham said. "Football is such a huge sport in America, so having an NFL player share their experiences with that, I think it just raises more awareness and opens up that conversation more."
Active Minds at OU meets monthly on Thursdays from 12-1 p.m. For more information, visit GrizzOrgs or contact Darian Stevenson at [email protected] or Leslie Cunningham at [email protected].