Men's basketball transfer shares his story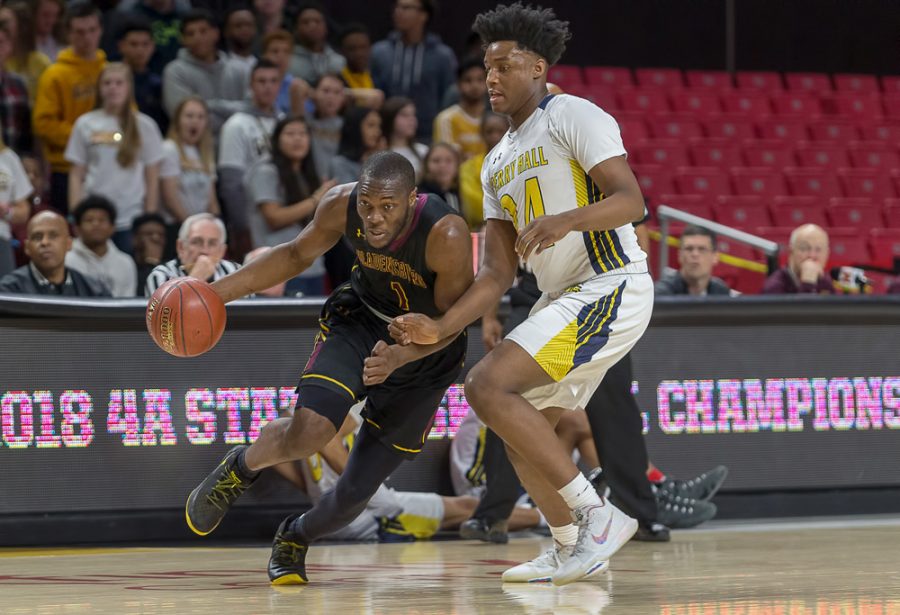 Daniel Oladapo is a Maryland-born kid, but decided it was best for him to play his college ball somewhere outside of the DMV area. 
So, he signed with Chipola College, a junior college (JUCO) in Marianna, Florida. There, he won freshman of the year and was named to the All-Panhandle first team. After averaging 14.5 points and eight rebounds per game, he gained interest from Tony Jones, men's basketball assistant coach at Oakland University.
"I came to JUCO to see what I could do," Oladapo said. "It turns out Oakland was the best choice." 
His recruitment to Oakland began in the fall of 2018, and he committed for the first time in the spring of 2019.
While at Oakland, the sophomore forward is pursuing a degree in communication and social work with hopes of becoming a basketball analyst in the future. Basketball is his true passion in life.
After numerous transfers and a lot of roster turnover, Oladapo decommitted from Oakland and recommitted a few times, leading many to believe it was due to the scholarships of players transferring. 
However, that is not the case. Oladapo's commitment snafu had nothing to do with basketball — it was a matter of the heart.
"I had a girlfriend for a year, and love makes you do some crazy things," he said. "I finally committed and she was OK with that, and we're in a good place now. So, that's what that was about."
A lover off the court, Oladapo has a fighter's mentality when he's playing basketball. He compared his game to Paul George, Kawhi Leonard and Kevin Durant. The 6'7" wing looks to be a defensive stopper who can make open shots.
"My game is aggressive, I like to get to the basket and create for myself and others," he said. "I can knock down open shots and I'm a very good rebounder. I have a high motor and I'm always going hard on the court. I love playing defense."
Oladapo put his defense and rebounding on display during the basketball team's trip to Greece. He recorded eight rebounds in two of the four games, in which all players received limited minutes. 
During the more than weeklong Greece trip, the team played two young teams and two professional teams. They learned to play together and played minutes against professional players with years of experience.
"Greece was fun, both of those pro teams were really good teams," Oladapo said. "It was a good experience for us as a team."
Head Coach Greg Kampe traveled with the team to Greece, and Oladapo has gotten to know his new coach very well over the past few months.
"Coach Kampe is a great coach, he's always good to me," Oladapo said. "He really does a good job of taking care of his players, he cares for us dearly. On the basketball floor he can get feisty, but he's just trying to make you better."
Above all else, Oladapo believes he has found his new home at the O'rena.
"I really think I made the right choice coming here," he said with a smile.