'Hustlers' features compelling actors, creative song choices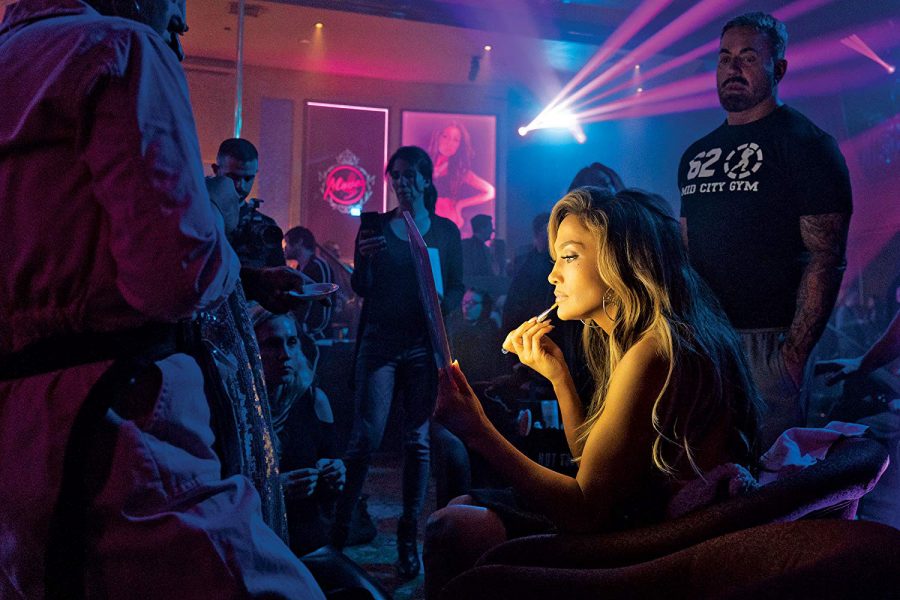 When I first saw the trailer for "Hustlers" a few months ago, I was instantly pumped. Constance Wu, Lizzo, Cardi B, Lili Reinhart, Jennifer Lopez, Keke Palmer — a powerful girl squad of brilliant, strong actors and/or singers working together to take down rich, white men. 
Need I say more? 
The film — based on a 2015 article called "The Hustlers at Scores" — has earned positive critiques so far. Rumors of an Oscar nomination are already being buzzed about for Lopez's — who trained for two and a half months before shooting to perform a full pole dancing routine that she absolutely nailed — brilliant and convincing role as Ramona. Lopez plays the ring leader of a group of strippers who manipulate, drug and then max the credit cards out of men — mostly regulars from the strip club, Wall Street guys. 
"Hustlers" also had what the Los Angeles Times called a "killer soundtrack." 
If you grew up in the 2000s like I did, you would have recognized — and bopped along to — almost every song that played during the film. The movie — which alternates between the past and present — even appropriately uses many of the songs for scenes matching the year the tune was actually released. 
If you saw the trailer for "Hustlers," you would have heard Cardi B's "Money" play. As the film is about how much moolah white men have and how the main characters try to finesse it, the song is quite fitting. Dorothy (played by Wu) even said toward the end she had been expecting there to have been a "magic number" of money that would have been enough for the go-getters to stop, but that time didn't come until they were forced to. 
"Gimme More" fills the strip club walls as a montage of dancing and making and thus spending a plethora of dough occurs. The Britney Spears classic enhances the theme of no amount of money ever being enough, while also being catchy and making my friend and I dance in our seats. 
If you can believe it, Usher makes a surprise cameo in the movie. The best-selling artist of the 2000s decade plays himself as he strolls along in the strip club, throwing money in the air as "Love in this Club" streams through the speakers. The dancers put on a show for the singer as Ramona — an improvised moment from Lopez — leans down and asks him what his name is, "Usher, baby" being the response he gave. Obviously, because it actually was Usher — baby. 
In 2013, when all of the women who participated in the illegal activity are arrested, "Royals" by Lorde can be heard. Now that the women are caught, they never will be royalty and are forced to give up the "fantasy" of having money and being carefree. 
Other honorable mentions include "Beautiful Girls" by Sean Kingston, "Club Can't Handle Me" by Flo Rida featuring David Guetta, "Birthday Cake" by Rihanna and "Dance (A$$)" by Big Sean. 
Whether you're going to see the newest drama/thriller for its kick-ass soundtrack, girl power themes or star-studded cast, the fact that Usher literally walks through a club throwing bills while his own song plays should be incentive enough for a trip to your local theater. 
Rating: 4/5