Baseball opens Horizon Season; gets shelled by Wright State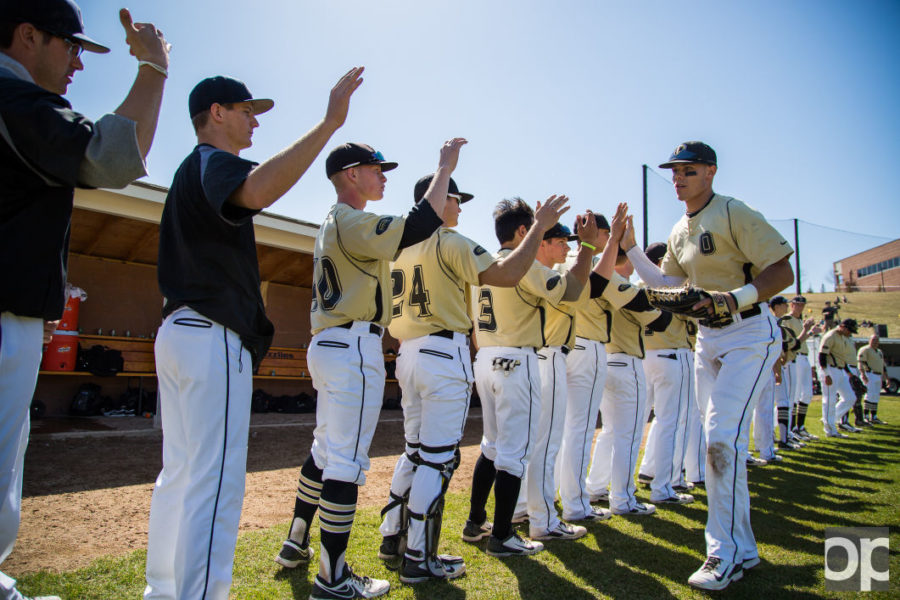 By Melissa Deatsch
March 16, 2015
The men's baseball team opened Horizon League play this weekend with a three-game series at returning Horizon League champion Wright State.  The Golden Grizzlies struggled, dropping all three games to the Raiders 1-6, 2-6 and 4-11.
The double header was moved to Saturday due to weather conditions. 
Jason Hager started for the Golden Grizzlies in the first game on Saturday.  Hager gave up 6 hits and 6 runs in 4.1 innings pitched for his first loss of the season. 
Shortstop Mike Brosseau had the team's only run with a solo home run in the fourth inning. 
In game two on Saturday, Oakland had three hits and one run in the top of the first inning, but gave the lead back immediately in the bottom of inning after giving up four hits and three runs. 
Aaron Dehn was issued the loss with 5.1 innings pitched, eight hits and five runs. 
Collin Gee gave four hits and four runs with two strike outs in the first three innings for Oakland on Sunday. 
Gee was replaced by senior Jacob Morton, who allowed five runs.
Lucas Scocchia and Chris Van Dyke allowed one a piece to give the Raiders an 11-0 lead. 
All four Oakland runs came in the top of the ninth inning but the teams rally fell short, ending the game with a final score of 11-4. 
After snapping his 32-game hitting streak last weekend, Robby Enslen rebounded with four hits and two RBIs on the weekend. 
"Not the start we hoped for in League Play," head coach John Musachio said. 
"We need to look to improve each week in order to achieve our goals, which are very attainable. Improvements are more mental than physical with this team."
The Golden Grizzlies return to the diamond this weekend as they travel to UIC for the second weekend of Horizon League play.