School of Health Sciences associate dean, professor chosen for Crain's 2019 Notable Women in STEM award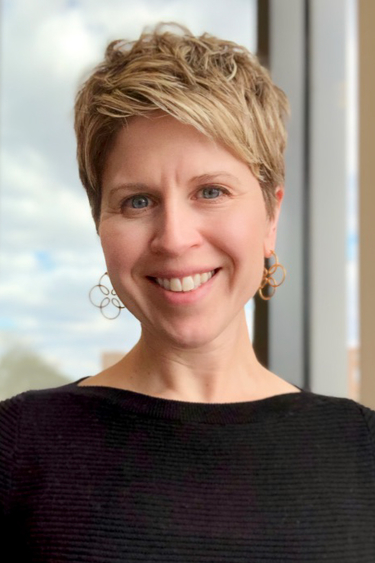 The recipients of the Crain's 2019 Notable Women in STEM award were all chosen by the group of Crain's Detroit Business editors.  One of Oakland University's very own professors, Dr. Kristin Landis-Piwowar, received this award.
To be considered for this award, recipients are judged on their career accomplishments, track record of success, mentorship of others and contributions to their community.
"The recognition is an honor," Landis-Piwowar said. "Five years ago, I was deeply involved in my career as an academic. My career has evolved, and I plan to focus on my current position and use each of my experiences in this position to help redefine and evolve my future."
Landis-Piwowar is the associate dean and a professor in the School of Health Sciences at Oakland, where she works with clinical and diagnostic sciences within the campus community.
"Another notable woman in STEM, J. Lynne Williams, had confidence in me and paved the way for my faculty position at Oakland University, and I'm so grateful to her and to Oakland University for giving me the opportunity to develop my career," Landis-Piwowar said.
With Landis-Piwowar's past experiences volunteering her time and resources to the American Society for Clinical Laboratory Science organization, the organization decided to choose her as the recipient for the 2016 to 2018 Omicron Sigma national award.
"I'm also grateful for the support I've received from my professional organization, the American Society of Clinical Laboratory Sciences," Landis-Piwowar said. "I've developed an incredible network of colleagues through involvement in the organization."
Landis-Piwowar's educational background includes earning her bachelor's degree in medical technology, a master's degree in clinical laboratory science and a doctorate in cancer biology.
She said more women are being represented in STEM, and the award signifies the progress made toward equal representation.
"This kind of award is important for recognizing women since women traditionally have greater time demands related to family and other women should know that it's possible to balance a successful career with other societal expectations," Landis-Piwowar said. "That balance is largely achieved with supportive spouses and family members for which I'm grateful to have in my life."
Being a part of the STEM community in multiple ways, from conducting research and presenting ideas to judging events, Landis-Piwowar dedicates a lot of her spare time and energy. Starting at the university, she is part of the STEM community outreach as a board member for Oakland Schools Technical Campus.
She has also attended STEM-themed events such as national, regional and state meetings of the American Society of Clinical Laboratory Science. At these events Landis-Piwowar was invited to professionally continue her education and give presentations and peer-reviews. She has also attended American Society of Hematology to further her work and the American Association of Cancer Research to present her findings.
"Additionally, I've led numerous 'health professions' camps and half-day experiences for high school students," Landis-Piwowar said. "They don't always think of 'health' as 'science' or that there are many health professionals besides the most commonly recognized professions such as doctor or nurse."
Landis-Piwowar is currently working on research focused on deciphering a familial and genetic link that connects both chronic lymphocytic and hairy cell leukemia.
As well as adding on to her more than 30 published journal articles, Landis-Piwowar is working as the editor-in-chief of the fourth edition of the Clinical Laboratory Hematology textbook that is soon to be published. She plans to take the textbook to the next level by making it more into a digital learning experience and guide the book through future editions.