Catching up with OUSC: Welcome to our new board!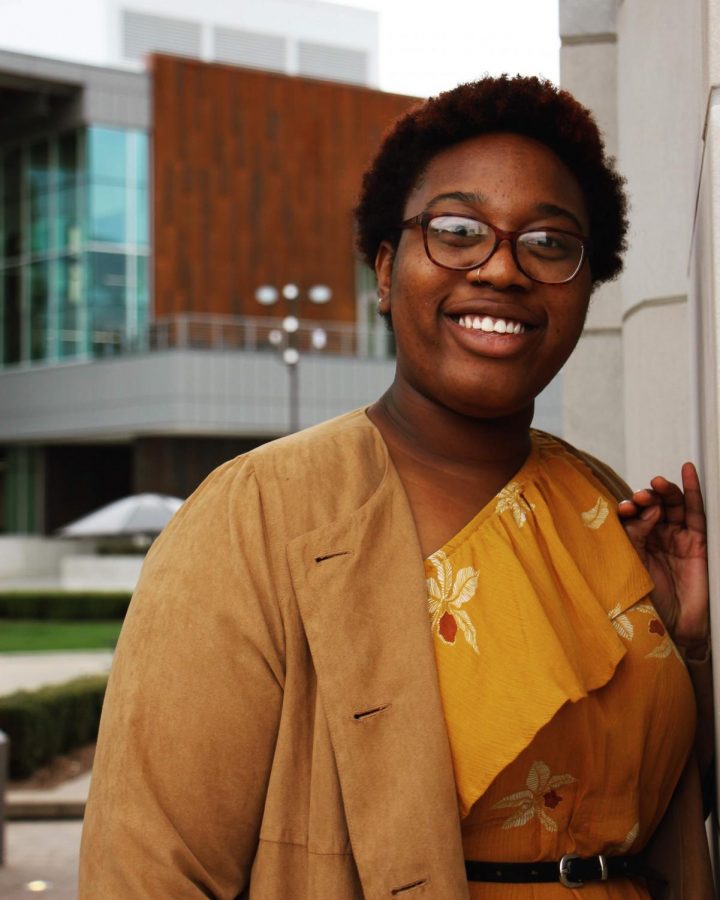 Destinee Rule, OUSC President
June 26, 2019
Hi friends,
On March 29, over 500 current Oakland University students voted for me and Julia Alexander to be president and vice president of Oakland University Student Congress. After long months of campaigning, making connections and building relationships, Julia and I were finally awarded the ultimate prize: to support students with the resources OUSC has to offer.
I find myself reminiscing about my time as an executive board member for the Fox-Kleinschmidt administration. As diversity and inclusion director, I hosted Tie-Dye in the Moonlight, the Hair Expo and an awareness event on anti-semitism in our communities. I worked closely with the Diversity, Equity and Inclusion Council to compose and structure the fourth strategic goal that President Ora Hirsch-Pescovitz proposed upon her arrival. I had the ultimate goal of educating and supporting our student body on all issues surrounding diversity and inclusion. As president, I have goals that include affordable course materials, the safety of students and transparency from upper administration.
Julia previously had the position of associate chairwoman for the Student Activities Funding Board. She worked closely with Hunter Willis, the chair, to ensure all student organizations were receiving adequate funding. She was also a legislator under the Fox-Kleinschmidt administration. She participated in writing legislation for free summer recreation access and also ensured proper locks were placed on all of the classrooms on campus. As vice president, Julia has the goal of supporting international and ESL students. She wants to highlight the impact of being a first-generation American and college student. She can't do this work alone, and that begins with the best executive board, which Julia and I have meticulously handpicked.
Our executive board is comprised of involved and dedicated OU students. Many of our executive board members have worked for University Housing, the Recreation and Well-Being center, Admissions, orientations and student programs, and many other offices on campus. These are students who have worked directly to impact and serve our student body. Our executive board has the goal of making OUSC more known on campus, increasing accessibility to healthcare and understanding of underrepresented minorities on campus, and more. Julia and I are pleased to know we have selected — and our legislature approved — such a diverse and well-rounded board.
As for our legislature, we are thrilled to have 11 legislators who have supported Julia and me so far. That includes approving our executive board and our budget, and helping us plan events and initiatives that will better the OU campus. These legislators are resident assistants, members of Greek life, scholars, but most importantly, student representatives to further student life.
Julia and I would like to thank you, the students, for electing us into these positions. We think of you in every meeting we attend, every event we plan, and as we interact with our University's upper administration and officials. As OUSC progresses as an organization to better life here at OU, always remember the words of Shirley Chisholm: "You don't make progress by standing on the sidelines, whimpering and complaining. You make progress by implementing ideas."
Feel free to visit any of the OUSC members during the week. We are the voice for the students, make your voice heard.
Stay true to yOUrself,
Destinee