Professor Dr. Judith Venuti receives American Association of Anatomists' A.J. Ladman Exemplary Service Award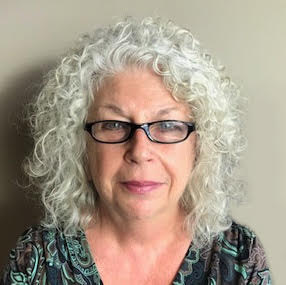 Working with the American Association of Anatomists (AAA) since the 1990s has been a joy for Dr. Judith Venuti, foundational medical studies professor, but she did not know the tasks she enjoys doing would earn her the association's A.J. Ladman Exemplary Service Award.
The award is considered the AAA's highest honor recognizing a member distinguished in the field of anatomical sciences and is given to those who provided "exceptional service to the association and/or mentorship in the discipline," according to the AAA's website.
As a fellow for the association, Venuti's work ranges from organizing annual meetings for eight years as the program co-chair, serving on the board of directors, chairing the committee for the Basmajian Award for young scientists and serving on various other committees.
Venuti had her first AAA meeting in 1985 and officially became a member in the 1990s. She said she had no idea she would receive the award. She described herself as someone who is gregarious, sociable, service-oriented and willing to take on responsibility.

"I just feel appreciated for my efforts," she said. "I'm honored. It's nice to be valued for the work you do…It was a privilege to do all of this. I would have done it regardless. I didn't do it for this, I did it because I wanted to be involved and to help guide and direct things."
Venuti said receiving the award enforces the connection between the Oakland University William Beaumont School of Medicine (OUWB) and the AAA.
"I've actually hired several people I've met through AAA," she said. "Because of that, we have many people at OUWB who are very engaged and active now in AAA, and it's bringing a lot of recognition about the OUWB School of Medicine to the national organization."
One of those hires was Dr. Stephanie Attardi, assistant professor of histology and anatomy. Attardi has been a general member of the AAA for 10 years, but Venuti encouraged her to apply for a job at OU four years ago.
"All of us anatomists are general members, but she's really encouraged us and given us the confidence to apply for volunteer positions and leadership positions," Attardi said.
Venuti helped to more than double size of the foundational medical studies department while serving as its chair for about six years, according to Dr. Douglas Gould, current department chair.
"She's really the woman that guided the department from its very early stages…" he said. "She was really focused on growth, and her ability to hire people into all of the basic science slots we have here really allowed her to put her stamp on the department and medical school."
Venuti said she appreciates the positive recognition. She has been slowly transitioning toward retirement for the last few years, but she plans to keep working with the AAA until that happens.
"I'll probably keep doing it until I fully retire," she said. "I don't know when that will be. That may be a long way down the road, even though I'm kind of on the verge. It's hard to let go when you've been this involved."
Attardi called Venuti's office a revolving door, saying she always serves as a go-to person for OUWB faculty members.
According to Attardi, Venuti receives outstanding student reviews, and despite teaching for so long, she still pushes to come up with innovative strategies. Attardi does not see Venuti fully retiring any time soon.
"I know she's the type of person that will come to visit us often, and we can probably call her every day if we need to talk about something," Attardi said. "I really don't think she'll ever fully retire."