The 24th annual brain awareness week looks at research and advancements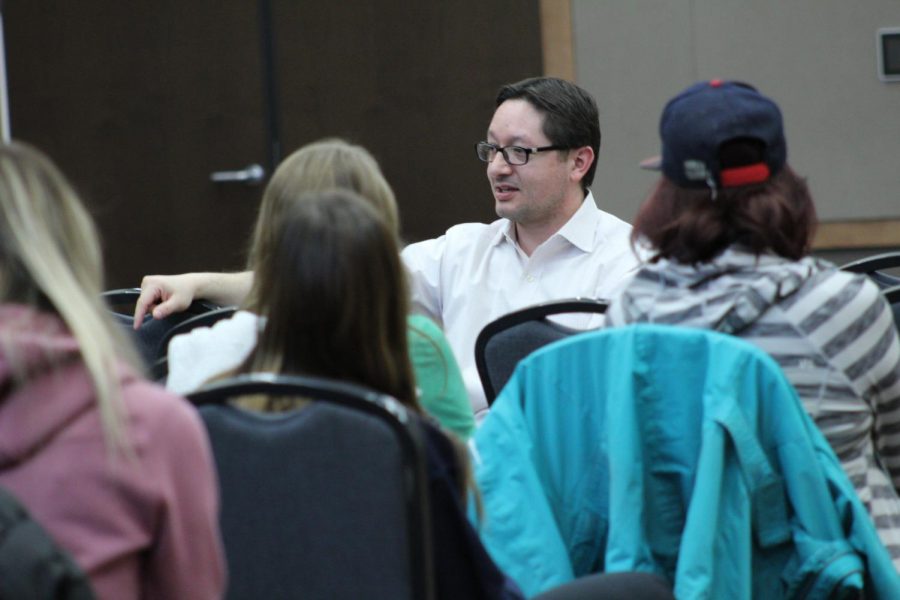 As of 2017, just under $800 billion was spent annually in the United States as a result of neurological diseases that almost a third of the population suffer from, according to The Huffington Post, which also stated this exceeds the U.S. military budget by $100 billion.
In an effort to both open the public's eyes and reduce these numbers, Brain Awareness Week (BAW) began in 1995 as a world-wide effort, this year landing on March 11-17.
"Brain Awareness Week started as a program to bring more information to the public about neuroscience in general, and in particular some of the diseases that affect the brain like epilepsy, strokes and dementia," said Dr. Gustavo Patino, assistant professor of neuroscience at Oakland University.
He also stated it is important to have this week for two reasons: public education about the body including why it's important to do research and understand how our bodies work, and bringing awareness to diseases that exist, possibilities in terms of recognizing them promptly, and reducing stigmas.
"All those things you take for granted when you have good health, you don't realize how somebody [who] might have some of these diseases, loses access to those things," Patino said.
Among the biggest brain research breakthroughs in the past are migraines, multiple sclerosis and, in particular, strokes, which is one of the most common neurological diseases and which has been making progress over the last 20 years.
"It used to be that for a time you couldn't do anything for the patient except rehab, then eventually we started offering treatments but it had to happen within the first three hours of the stroke, which was a very narrow window," Patino said. "Now we're being able to offer more and more options going into the first 24-48 hours, and that has really changed the prognoses of stroke patients."
Looking toward the future, neurodegenerative diseases such as Parkinson's Disease are areas that hold a lot of promise but still require a lot of progress according to Patino.
"We've been able to make a big difference for patients, especially with the use of surgical techniques, but we are still not able to halt the progress of the disease," he said, referring to Parkinson's. "Those are areas where I hope we'll be able to make huge progress in the next 10 years."
While brain research is a large scale effort, there are also ways in which the average OU student could pitch in.
Patino suggests calling one's congressperson and encouraging them to support biomedical research and the work of funding agencies such as the National Institutes of Health and the Centers for Disease Control and Prevention, as well as become familiar with the signs of stroke so that loved ones can be brought to specialists faster which makes for a better prognosis.
Additionally, Gina Chippi, president of Neurology Club at OU, suggested gathering your own information on neurological diseases and their research in order to form your own opinion.
"I think it's important for everyone to know what the brain is capable of and the fragility of a brain," she said.
In celebration of BAM, the Neurology Club held an event on Tuesday, March 12 at noon where Patino discussed neuroanatomy followed by a brain bee, which is similar to Jeopardy.
"I thought it'd be great to bring it to Oakland and share it with our students," Chippi said.