The Cumberlands: Splash Cousins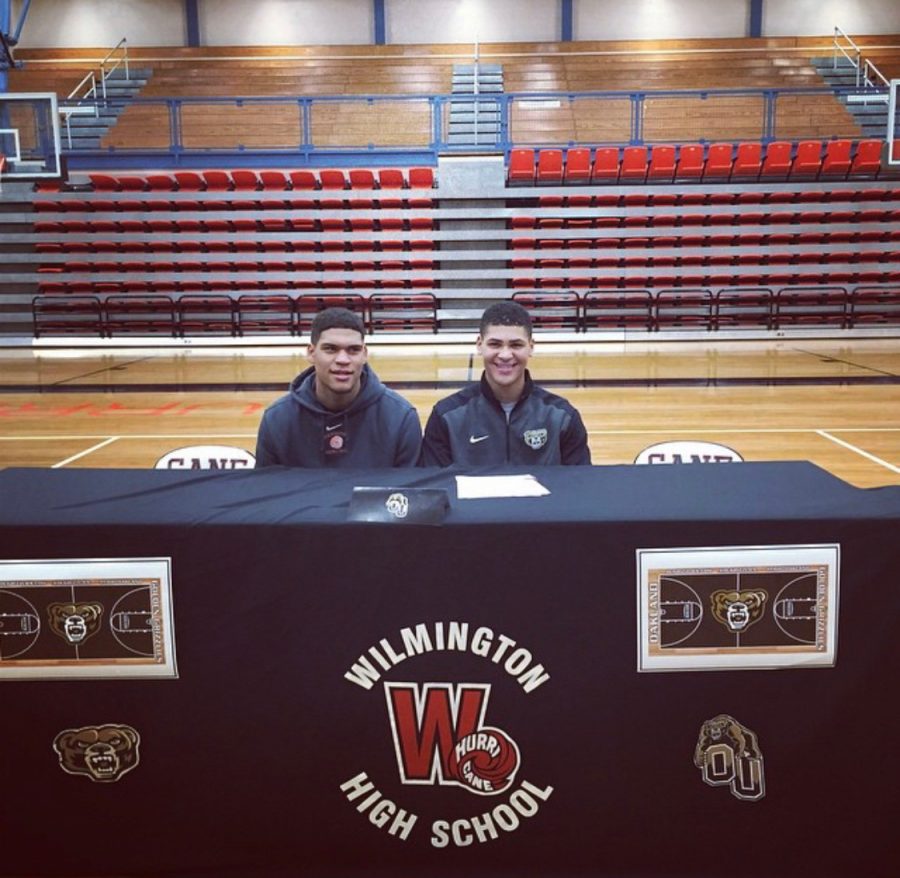 Jaevin Cumberland is one of the Horizon League's best shooters. The 22-year-old shooting guard was seventh in the Horizon League this season in total points scored with 16.6 points per game, and shot 39 percent from beyond the arc on the second most attempts in the league (98).
Oakland University students and fans alike know Jaevin for his off-dribble 3-point shots and high-level slashing ability. At 6-foot 3-inches tall and 185 pounds, Jaevin is a crafty scoring guard who can do it all on the offensive end and is solid defensively too, averaging over one steal per game.
Scoring and shooting 3-pointers runs in the family, apparently. Jaevin's cousin, Jarron, is the American Athletic Conference's (AAC) third leading scorer at 18.6 points per game. His team, the Cincinnati Bearcats, is the 20th ranked team in the country and looks to receive an at-large bid in the NCAA tournament coming out of the AAC.
As a junior, Jarron has become one of the faces of Cincinnati basketball. He has scored at-will and led a top school in the nation to a 25-6 record in the regular season, with their only real in-conference challenger being the University of Houston.
Both Cumberlands grew up in Wilmington, Ohio ,where they played for Wilmington High School together. Jaevin set the career points record at Wilmington High at the time, scoring 1,846 career points. He was named all-state and scored over 20 points per game in his senior season.
"When we grew up we lived in houses next to each other," Jaevin said. "We always played together and were always close. We were kind of like brothers, we were always together growing up."
Jarron, 21, is an efficient scorer as well. In high school, he averaged 29.6 points, 7.4 rebounds and 3.6 steals per game. He broke Jaevin's career point record, scoring 2,383 points. He was a finalist for Mr. Basketball in Ohio and a finalist for the McDonald's All American list.
He is shooting 42 percent from 3-point range, which puts him at second in the AAC. Despite being two inches taller and 20 pounds heavier than Jaevin, they both have similar playstyles.
While Jarron has more bulk, both Cumberlands are effective at slashing into the lane and getting layups, as well as using their jump shooting abilities in the midrange game. Most of their game is predicated on the three ball, though.
"We were brought up to just put the ball in the basket in the best way possible," Jaevin said. "For us, that just happens to be shooting."
With Jaevin's junior season coming to an end in the Horizon League tournament, Jarron looks to continue as Cincinnati enters the AAC tournament, and most likely will receive a bid in the NCAA tournament. Despite being 292 miles away, the cousins will become unquestioned leaders on their respective teams for their final seasons playing college basketball.