Stop it, Tom Brady is the GOAT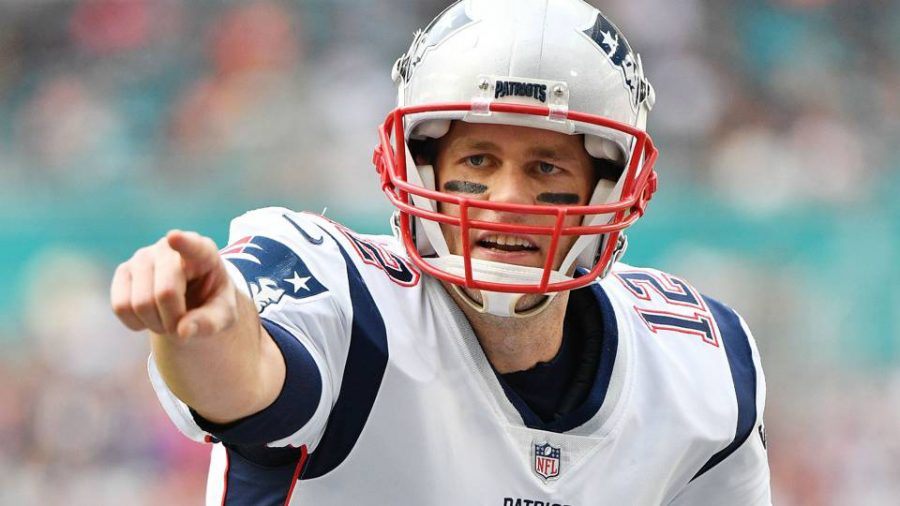 It's time to stop.
Stop trying to say Tom Brady isn't the greatest quarterback of all time. Despite this year's Super Bowl being possibly the most boring game of all time, Tom Brady exited the game with his sixth ring, most all time from a player and quarterback.
To top it all off, Brady said before the game his goal was to play until he is 45. Currently at 41 years old, Brady has four more years to cement his legacy even further, but he doesn't need it. He could retire this moment and be the best ever still, and it's time to stop fighting that.
Brady currently sits fourth all time in passing yards, about 4,000 yards behind first place Drew Brees. If Brees retires a season before Brady, he could make up that yardage in just one NFL season. He is also third all time in passing touchdowns with 517. 517 is just 22 behind the first place quarterback, Peyton Manning. In a season's time, Brady will surpass that and be fighting with Brees for No. 1.
To top this all off, Brady has the most Super Bowl MVP awards, with four. He has been the most impactful in the biggest game more than anyone else in NFL history. It's time to stop denying this man is the best quarterback of all time. He has an excellent football mind and makes the correct read on almost every play, somehow slicing and dicing defenses with little short passes.
Many times, when arguing Brady's greatness, people will point to the amount of great defenses he's had. When looking at the past Super Bowl winners, I can't find many teams that didn't have a good defense and won the big game. Every team that has won had incredible defensive players. That's the nature of the game, football is based on the team as well as the quarterback, which is the most important position on the 53-man roster.
Brady may not have the raw talent, but he definitely has the best coach of all time. However, having a great coach shouldn't detract from how great he is. We've seen Patriots Head Coach Bill Belichick as a head coach somewhere else, he was fired. The Patriots' success isn't all because of the coach, give the quarterback – the most important position in football – some credit too, because he's great.
It pains me, personally, to write this as a fan of the Pittsburgh Steelers. My team loses every single year to Brady and the Patriots. It hurts me to admit this guy is great, but he is. Having quarterbacked the most successful dynasty in sports history since the turn of the millenium is an insane accomplishment, and people need to give it up and admit Brady is the best quarterback ever; I can't fathom anymore why people would try to argue against it.
Are they bored? Are they jealous? I have no idea. I'm just here to tell you it's time to stop trying to find some other Greatest Of All Time (GOAT) quarterback and accept Tom Brady for what he is, the GOAT.