'Sex Education'—a throwback to high school's awkward moments on TV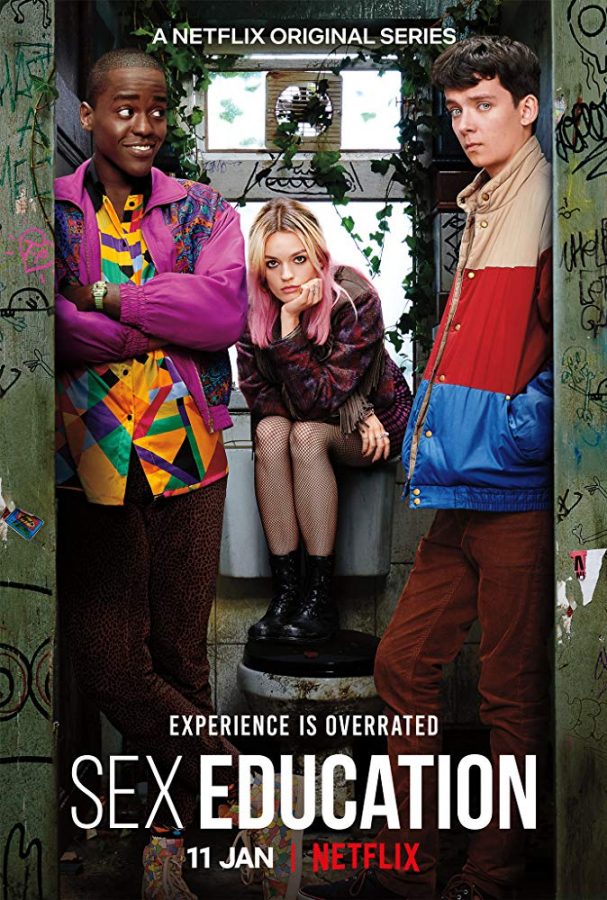 A sexually repulsed teen feeling the need to become sexually active to fit in? If that's not part of the teenage experience, I don't know what is.
Netflix's new series "Sex Education," created by Laurie Nunn, presents the life of 16-year-old Otis Milburn (Asa Butterfield) in his conquest for love—and to have sex for the first time. He and his love interest Maeve Wiley (Emma Mackey) open a secret clinic at their high school for students to speak with Otis about their sexual issues, since Otis "has a gift" in sex therapy because his mother (Gillian Anderson) runs her own in-home sex therapy practice.
The show includes a diverse cast and is inclusive of different forms of relationships. Otis serves clients who face a series of sex issues, from relationship dilemmas, to sexual confidence, masturbation, consent, nude photos and more.
The show immediately made me reminisce about high school, where many people raced to start their mature lives. Though the show contains some nudity and hypersexualized situations, Otis presents an awkward teen character who is funny and relateable.
Although the show is only eight episodes, each about an hour long, it's easy to binge-watch while remaining interested. There were multiple moments that are so awkward, audience members can find themselves laughing along.
Otis spends much of the season pining for Maeve while also exploring his own sex repulsion. Supporting characters' lives are also explored, and the characters have their own stories to follow. It adds a sense of reality to the show and better helps viewers connect to the plot.
Inspirational moments of body positivity from the show are even being shared as clips on social media. The motivating "It's my vagina" clip has been widely shared, where students stand up in unison during an assembly and claim a vagina in a photo leaked to the school belongs to all of them, saving the true victim from being revealed.
The only thing I was not super fond of was how Otis' repulsion toward sex was addressed. It's mentioned he associates childhood traumatic experiences with sex, but it's not mentioned Otis could be on the asexual spectrum, meaning maybe he does not always experience sexual attraction like his peers. To me, this is a bit shocking, considering his mother is a sex therapist and probably should be familiar with asexuality.
The show presented a great opportunity for asexual representation that it kind of skipped over, but it still did score big with LGBTQ+ representation. Otis is inclusive toward and willing to learn about different sexual identities through his sex clinic, such as when he researched how to help a lesbian couple with intimacy, and he is not afraid to speak about the "taboos" of sex, even though he's never done it himself.
Otis is not afraid to behave in ways that are not considered "masculine," such as dress in drag with his best friend Eric (Ncuti Gatwa) or dance with him at a school dance. The show pushes to break traditional barriers of gender norms and sexual identity, and it's great to see those efforts.
"Sex Education" tackles many issues faced by high schoolers and paints them so audiences can really feel for the characters' struggles. The big ending to the season left me waiting to see what the next episodes will bring.
Rating: 4/5 stars