Wadsworth hired as Dean of Students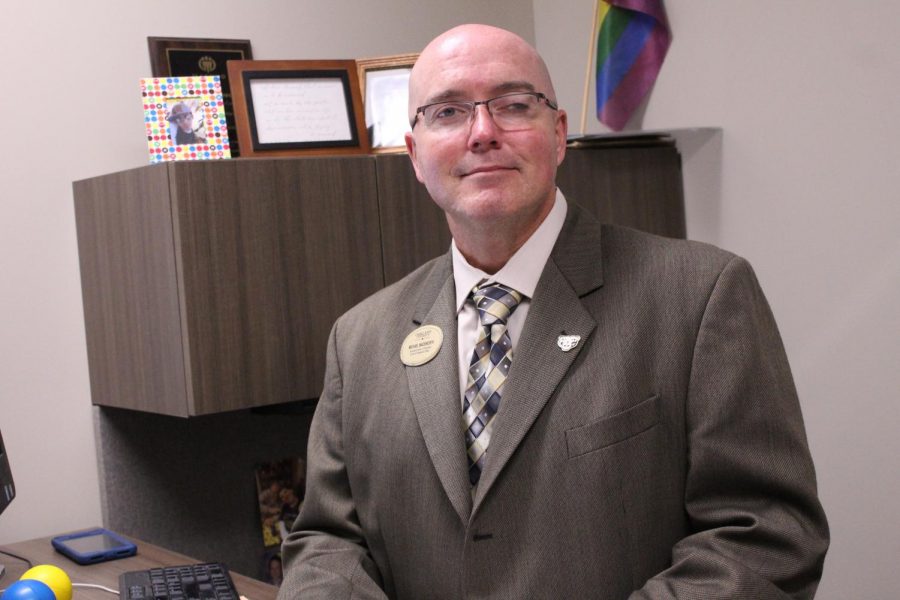 From interim to official, Michael Wadsworth has found a home as Oakland University's Dean of Students.
Assuming the position on Dec. 13, Wadsworth was previously the assistant Dean of Students under Nancy Marshal. After Marshal's retirement in October, Wadsworth became the interim Dean of Students.
Vice President of Student Affairs Glenn McIntosh led a national search for a replacement, searching for a mature, skilled and knowledgeable candidate that, he said,  "understands the breadth and depth of the job."
Despite searching the nation, McIntosh's prime candidate was the in-house one.

"[Wadsworth] had worked with student issues for 20 years," McIntosh said. "He understands [the OU] judicial system, has been heavily involved, he served as our deputy Title IX coordinator. Those kind of experiences that he brought out to the table in the interview process really stood out as being a good fit for the institution."
Wadsworth's hiring is appreciated by the OU Student Congress (OUSC), with President Ryan Fox voicing his confidence in the new Dean of Students' abilities.
While Fox appreciates the experience Wadsworth brings to the table, it is Wadsworth's passion for the role that struck Fox.
"Sometimes I think passion can trump experience in terms of importance," Fox said. "If somebody really wants to learn how to do the job, they'll do a good job. I think Mike does have that passion, I think the experience is a bit more heavy in that case, but I think he's dedicated to doing right by students, and I've always had a good working relationship with him, so I think that, working with him, the Student Congress will be able to get more done."   
Wadsworth has worked at Albion College, Old Dominion University and the University of Southern Mississippi. Wadsworth has a master's degree in Educational Administration from Kent State University and joined OU in 2014.
"I think students will see [Wadsworth] as a great choice because he's been very active since he's been at Oakland," McIntosh said. "He's been one of the strongest student advocates at the university, and this spans the range of students – students with disabilities, veterans, underrepresented students. He works closely with student leaders and student organizations. He's the kind of person who's going to arrive every day at 7 o'clock … and he leaves pretty late as well. … He loves [OU], and I think we have a very dynamic person in the role of Dean of Students now."
For Wadsworth, being Dean of Students is a dream come true.
"Once I went to graduate school for higher education, I always wanted to be a dean of students," he said. "Being able to come back and do that at my alma mater is really a dream job."
While no major changes have been made so far, increasing student involvement is a key goal for Wadsworth.
"I would like to see more opportunities for staff in the Dean of Students office to connect with with students," Wadsworth said. "Rather than just in official meetings or student conduct types of things, I want to make sure there's more opportunities for informal interaction. It's definitely an expectation of staff here in the office that we get out and get to events on campus."
Wadsworth hopes to get students involved in the academic misconduct committee, allowing more students to have a voice in hearings. He also wishes to remove the "principal's office" stigma that surrounds the Dean of Students office.