Blitz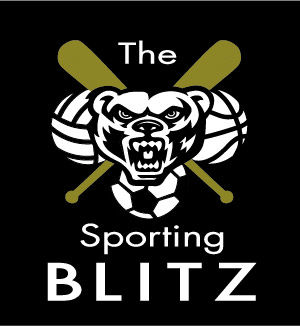 Baseball
The Oakland baseball team (5-18, 3-8) traveled to Ohio last weekend to continue Horizon League play against Youngstown State University (7-17, 3-9) but lost two of the three games in the series against the Penguins. In game one of the doubleheader on Thursday, April 2, Jason Hager threw five strikeouts and only allowed three runs while throwing a complete game to lead the Grizzlies to a 5-3 win. Spencer Marentette hit his first career homerun to give the Grizzlies the lead in the sixth inning, and he batted Robby Enslen in to seal the victory in the eighth inning.  Oakland lost the second game 6-3 and on Friday, their seventh-inning rally in the final game wasn't enough as the team came up short with a 6-7 defeat. The Grizzlies will resume Horizon League play on April 17-19 when they face Wright State at home.
Softball
The Oakland softball team (14-15, 5-2) swept a Horizon League opponent for the first time since 2009 last weekend with a 3-0 series victory on the road at Valparaiso (8-22, 2-6). They shut out the Crusaders 8-0 in game one on Friday, April 3. Julia Morales tallied five RBIs and hit a grand slam and TJ Bindus went 4-for-4 with two runs. Erin Kowancki pitched the complete game with five strikeouts and just three hits. On Saturday, the Grizzlies took both games of the doubleheader 7-2 and 6-3. Courtnee Johnson hit two homeruns and Jackie Kisman had five total hits while Kowancki and Haley Zemmer were the winning pitchers. The team will play a doubleheader Wednesday at home against Central Michigan University at 2 p.m. and resume Horizon League play April 10-11 against rival University of Detroit-Mercy.
Tennis
On Saturday, April 2, the women's tennis team (3-13, 2-3) pulled off a 4-3 victory over Wright State (11-10, 1-4). Cam Sabourin, Karine Celis and Tamara Blum all tallied singles victories, while Sabourin and Camille Hemond-Hill and Celis and Juliana Guevara tallied doubles victories. The team will play Saturday, April 11 on the road at University of Illinois-Chicago.
Basketball
Senior Corey Petros received an invite to the Portsmouth Invitational Tournament that will be held April 8-11 in Virginia. 64 college seniors from across the nation are invited to the four-day, 12-game tournament to showcase their talent in front of NBA representatives. Petros is the fourth Oakland player in the last five years to be invited to the tournament