Kaia Kater releases new album 'Grenades'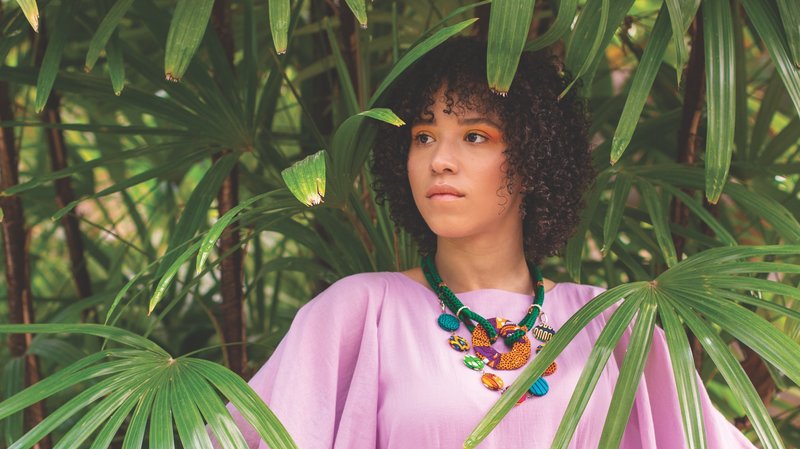 When Kaia Kater picked up the banjo at age 11, little did she know it would propel her to a career in the spotlight.
In her latest folk album titled "Grenades" released on Oct. 26, Kater explored her family's complicated relationship with their homeland and chosen home.
Kater, originally from Toronto, is of Grenadian descent, and explores this identity in her music. She went to college in West Virginia on a banjo scholarship, and drew on her family history as well as personal experience for the album.
The lyrics feel both poetic and straight forward as they are incredibly moving.
The album opens with the song "New Colossus," a slowly paced song with a serious beauty to it. It includes powerful lyrics like, "When I strike you, I'll hit goddamn everyone / Like a queen with every hound and every son / Like girls who hike their skirts up high for greedy eyes / I'm the big machine that runs your acreage dry."
Another song that stood out on the album was "Canyonland." Throughout the song, Kater creates an incredibly vivid picture, with lyrics like "The dark-haired dusk flaunts her coral lips at sunset."
The chorus also paints a picture as Kater sings, "In the Canyonland of rock / where the twitching jackal hides / and the woman takes her time / takes her time / In the Canyonland of stone / you can size me up and run / Come on, cleave me from your rib / I'll be gone."
The lyrics of "Canyonland" also feel more like a love song, which makes the album have a more well-rounded variety of songs.
Kater's ability to create vivid images through her music is also very present in the song "Meridian Ground." With lyrics like "Away to the east of the isle where the / median swells and they gut the fish / The wharfmen sing, and beat the water beat the water so," she uses an elegant simplicity to describe a scene.
The album concludes with the song "Poets Be Buried," which examines and explores her family ties as well as her connection to her city. Kater describes the issues facing her home, explaining "They built my city on funerary ground / These nights alone can grate on a wintry soul / Sunless migrations that settle every wall / But I am my own saint, a center to hold, a cannonball / These nights alone can grate on a wintry soul."
Kater's mention of what it's like to be part of an immigrant family is prevalent as she sings, "I asked my father if this is all there is / A home that won't claim you, a country that rescinds / You are your own saint, a center to hold, a life to live / I asked my father if this is all there is."
The lyrics are incredibly moving, and convey the feeling of what it is like when you feel you do not belong to your homeland or to your chosen country.
The banjo proves to be a strong presence throughout the album. It is neither overpowering, nor does it fade into the background as it showcases Kater's skill.  
The music throughout the album feels wistful and nostalgic. It is beautiful and at times a little melancholy.
For anyone looking for a female artist on the rise with a powerful presence, Kaia Kater is an excellent addition to any playlist.
My rating: 5/5