Rebuilding Detroit with candy corn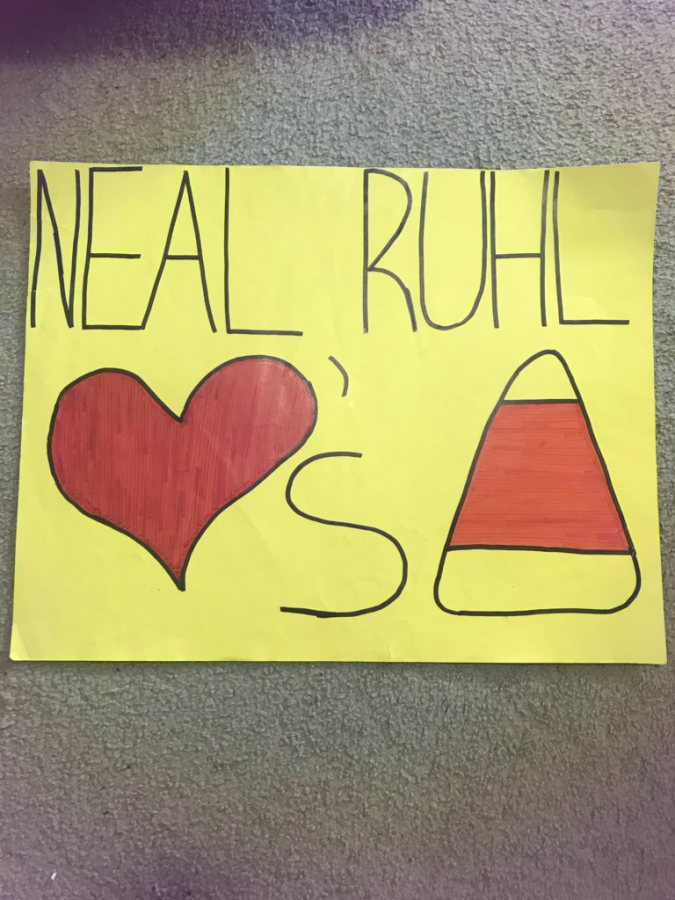 The voice of the Golden Grizzlies, Neal Ruhl, is famous for many things. His signature "Of Course" call is a familiar sound for all Oakland basketball fans. His presence at Grizz Madness and on GrizzVision is felt by all. But Ruhl's true claim to fame can be summarized in two words: "candy corn."
"It all started about five or six years ago," Ruhl said. "On one of the early broadcasts around Halloween, I said, 'Don't be those people who hand out candy corn on Halloween. Pony up for the good candy.' It has evolved every year. I just want to let people know that candy corn is garbageville."
Ruhl's timelines on Twitter and Facebook are flooded with memes, comments and images of candy corn, especially in the fall. This prompted him to start a GoFundMe campaign based around the candy for a new sponsor of the Golden Grizzlies, Realteam Real Estate.
"As Halloween comes around, people are always getting at me about candy corn," Ruhl said. "One fan asked me how much it would take for me to eat candy corn, and then it all clicked. We were brainstorming ideas to raise money for their 'Life Remodeled' charity. So I came up with the idea of eating candy corn for charity."
On Wednesday, Nov. 7, the $500 goal was reached, and Ruhl will eat 20 individual pieces of candy corn during halftime of the Golden Grizzlies home opener broadcast on Friday, Nov. 9.
The non-profit "Life Remodeled" charity goes to abandoned neighborhoods in Detroit and works to rehabilitate them. According to their website, the Life Remodeled charity project raises around $5 million each year for a specific neighborhood in Detroit. Each year, they undergo a six-day project, where around 10,000 volunteers take to the streets to rehabilitate 300 city blocks. Since 2014, the program has built four schools, repaired 188 homes and beautified 1,589 city blocks. 
Ruhl has been calling Golden Grizzly games for six years now, and last season he completed his 300th broadcast. It was recently announced that Oakland University has extended their deal with WDFN 1130 for three years. WDFN being extended as the official station of the Golden Grizzlies means that fans across the state can tune into the broadcasts through AM Radio or the iHeartRadio app, with Ruhl as the voice of the Golden Grizzlies for a minimum of three more years.
As a native of the metro Detroit area and a current resident in Southeast Michigan, Ruhl is passionate about rehabilitating the city of Detroit.
"I grew up around here, and my parents were blue collar factory workers," Ruhl said. "This idea is dumb, but it's great to help people out. This isn't going to change the world. But every little bit helps. I feel like I'm doing my part to give back to the area I grew up in."