WXOU Concert showcases local Michigan musicians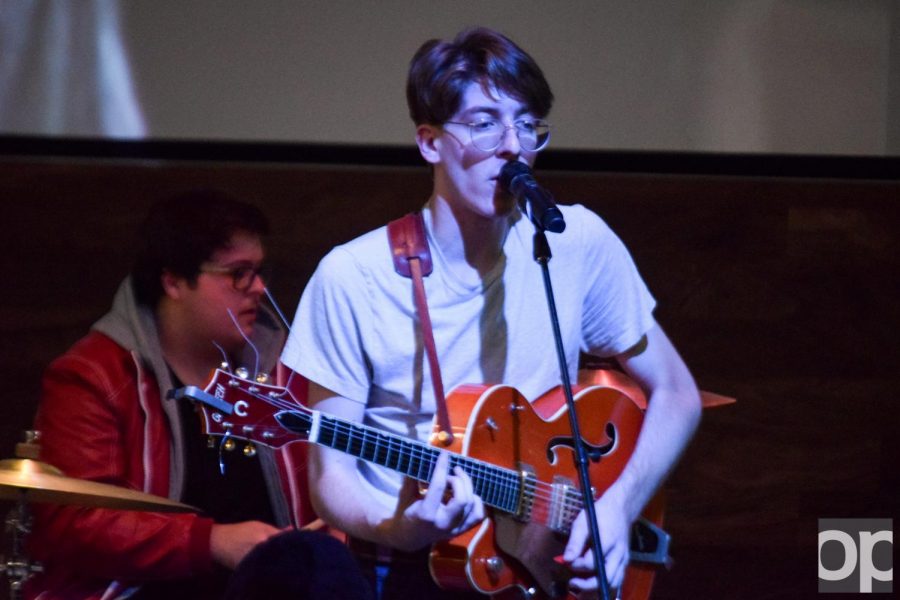 The first concert in the newly built Habitat in the Oakland Center was hosted by WXOU on Thursday, Oct. 25. The lineup included Cody Penn, Fit the Bill, Chasey the Illest and headliner Hala.
Caitlin Flora, program director at WXOU, believes that for the community, these types of concerts are a great way to expose a wide variety of people to different talent than they would maybe think to listen to.
"I think that for the band, free and open concerts like these allow them to increase their exposure and reach different people than would maybe choose to seek them out to listen to on their own," Flora said via email. "For the college community, it's really easy to get people to show up to free events like this, and it's a fun time for everyone."
The event featured a variety of musical styles and artists like Cody Penn who is a solo singer-songwriter, Fit the Bill which consists of of Oakland University student Alex Bommarito, Cody Lossing and Miles Stanis, and Hala which consists of Ian Ruhala, Jake Lemond, John Kick and Austin Blicher. Featuring a variety of artists was utilized to showcase different talent from Michigan.
The Student Program Board (SPB), who helped put on the event, provided free stickers, chapstick and chocolates for students. However, the main attraction of SPB's booth was the photo booth. Attendees got to take pictures in different photo styles and take home multiple copies. There was also a merchandise table, selling stickers, vinyls, CDs and tapes, which was run by WXOU staff.
"It was our first time hosting a concert in the new venue so we weren't totally sure what to expect, but we had a good turnout and lots of positive feedback from people who went," Flora said. "I think having local acts perform as openers was really helpful in drawing interest."
The bands played their older music, but also performed new songs. Fit the Bill played "Witches be Trippin'" which was on theme for Halloween. Hala played songs from the album "Spoonfed" like "She," as well as new singles like "Sorry."  Hala also played a new cover of Bob Dylan's "The Man in Me," which singer Ian Ruhala explained was inspired by recently watching "The Big Lebowski."
Ruhala said of the night, "The bands were cool and the atmosphere was cool."
Hala's next show will be at Ghost Light in Hamtramck on Saturday, Nov. 10.
"Hearing that we were the first band to play in the new Oakland Center was very cool," Jake Lemond of Hala said via Instagram. 
There will be another free concert at the Habitat on Thursday, Nov. 29, with the headliner to be decided.