Comparing costs: Taking a quick look at the Apple Watch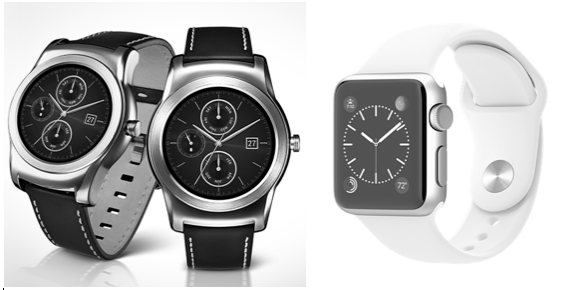 Beginning April 10, the Apple Watch will be available for preorder, with the watch officially being released on April 24. There has been unending media attention since the first announcement in September 2014.
Not everyone is excited for the watch, however.
"Personally, I would not get it," said Ziyad Al Obaidi, a senior double majoring in computer and electrical engineering.
Al Obaidi is a known lover of technology. He was a member of the Google Glass Explore team last year, which allowed him to test a Google Glass prototype, learn the system, offer feedback to the company and share the experience with the community.
While he thinks the Apple Watch is a great gadget and "offers a lot of apps and sensors to be utilized," he says he doesn't think he needs it at the moment, especially for the high cost.
The younger generations in particular will avoid the watch, he said, unless the cost is subsidized.
The Apple Watch isn't a new thing either, according to Al Obaidi. Android Wear has quite a few models that have nearly the same functions as the Apple Watch and range from $100-300 on average. The Moto 360 is one of the most popular, he said, starting at $249 and staying under $400 even when customized. 
So why all the new fuss?
"Usually (Apple) is about status and fashion and aesthetics over usefulness," Al Obaidi said. "It's a brand thing."
That's the reason the Apple Watch has been getting so much media focus as opposed to the other watches that have already been released, Al Obaidi said. It's not the first watch in the market, but it's an Apple product.
He's not alone in this thinking.
"It's not necessarily about the product, it's about having the name," said Carolyn Burleigh, an entrepreneur and producer visiting a friend at OU.
While Al Obaidi doesn't think a lot of students won't get the Apple Watch, Burleigh thinks they will be all over it.
She says Apple products are overpriced and that these watches are Apple's way to keep up with everyone else.
That won't stop students, however.
"It's the next big thing," Burleigh said. "Whether they like to admit it or not, they want to be in the 'in' crowd." 
Cough up the cash
According to techradar.com, there are 38 Apple Watch designs, most of which are available in 38mm or 42mm sizes. Here are a few of those models and their prices:
 Sport edition, $349 for 38mm
Stainless steel, $549 for 38mm
Milanese Loop, $649 for 38mm
Leather Loop, $700, available in 42mm only
Limited edition Apple Watch Edition, rose gold case and white sport band, $10,000 for 38mm
Yellow gold case with a black classic buckle, $15,000, 42mm only
18-karat rose gold case and rose gray modern buckle, $17,000
Check out techradar.com for more information on each Apple model and a comparison to Android watches.