Mock law class gives students a peek at law school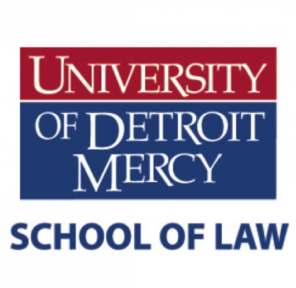 Coming into college and being unsure of what you want to go into is very common. Opportunities to learn what major you want to study are everywhere on campus, such as a mock law class ran by Detroit Mercy Law.
A total of 31 students came to Gold Room A Thursday, Oct. 4, each having read a case summary provided both through email and in print at the door. The mock class was run very traditionally, with a lecture about the case and students taking questions about it, either by volunteering or by being randomly called on by the professor.
The class was run by Professor Erin Archerd, an associate professor of law at the University of Detroit Mercy. One of the topics that Archerd specializes in is commercial and contract law, which is what the law class case study was focused on. Before the class started, Archerd gave students advice on what they should look into about law school if they choose to apply.
"Law school is largely a buyer's market," Archerd said. "Any place that you're thinking about going, you should visit."
Archerd was forgiving to students that may not have read the case or were improperly prepared for the mock session. The example law class was run more loosely than a real law class, to give students a chance to learn what law school would look like without too much stress.
"Typically, if you have not read the case, I would call on you the next class," Archerd said. "If [a student] still hasn't read, then they would see me after class."
The case, Leonard v. Pepsico, was a humorous dispute over a Pepsico promotion involving a currency called "Pepsi Points."
The plaintiff was taking legal action over the promotion because in an advertisement, Pepsico said that one of the prizes in the promotion was a Harrier Jet for 7,000,000 Pepsi Points.
In the end, the court sided with Pepsico, saying that the advertisement for the jet was clearly a joke, and that any objective, reasonable person would not consider that advertisement an actual offer.
The case was presided over by Judge Kimba Wood. Wood has been in the news more recently for being the judge in the
Michael Cohen case earlier this year, where it was revealed that Sean Hannity was another client of Cohen.
The mock class lasted for an hour, and did not go extremely in depth into the case. Over the course of the hour, the students analyzed the Pepsico case, one older, related case and a bit of contract law.
"I feel more prepared to go on law school tours and networking, not necessarily to class," said Rebecca Robbins, a senior that attended the class. "This was a great way for U of D to market to students but not exactly prepare people for what law school looks like."
The shortness of the class only provided a taste of what students could look forward to if they do decide to pursue law.