Brockhampton's new album Iridescent delivers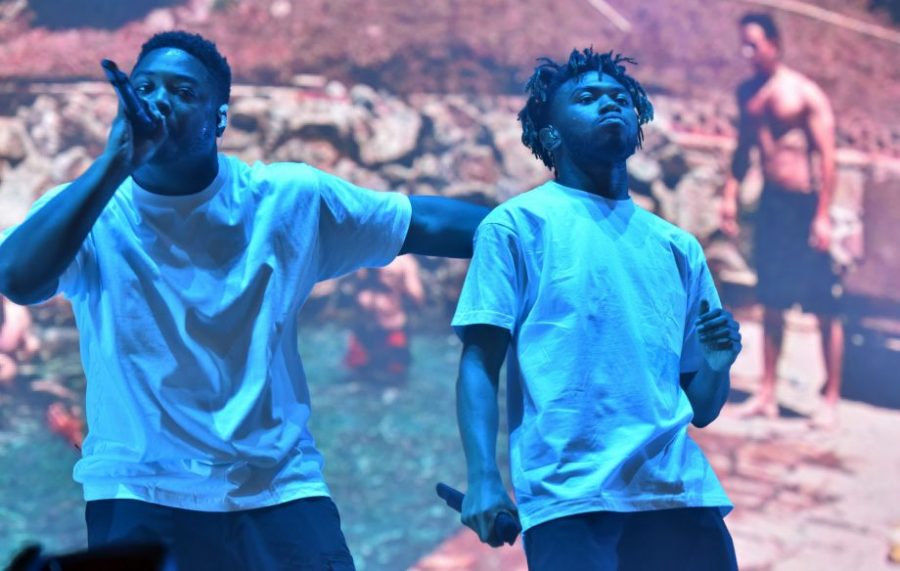 Self-described boy band Brockhampton released their new album, "Iridescent," on Sept 21. The album is the first part of "The Best Years of Our Lives": trilogy.
The collective is made up of 14 current members, with many contributing vocals. The album features 15 tracks, each artfully flowing into the next. The music is comprised of a lot of electronic tracks combined with classical sounding piano and violins.
The album opens with the song "New Orleans," a song that confronts feeling of inadequacy and stress. Member Dom McLennon raps, "What you living for?/Is you gon' finish what you started? What you quitting for?/They told me God gave me a mission, but I'm/missing the supplies to complete it/I ain't the one you should read in, I'm used to being defeated."
However, the song also discusses aspirations and self confidence, with member Kevin Abstract rapping in the chorus about wanting a house in London and telling the world he is afraid of nothing.
"New Orleans" also deals with personal topics, like when Merlyn Wood raps about his experience with losing his religion.
The song "Weight" is a powerful compilation of some of the members deeply personal experiences. Kevin Abstract opens the song rapping about his estrangement from his family. In the next line, he gives insight into what it is like being in such a large collective with so many successful members, rapping, "I've been feeling defeated, like I'm the worst in the boyband/I ain't sleep in some weekends, tryna headline both weekends."
He also discusses his struggle with accepting his identity as a gay man. He has been outspoken about his coming out, both in Brockhampton's music and in interviews, and trying to be there for other gay men and boys.
Later in the third verse of  song, Dom McLennon discusses his and his mother's conversation, saying, "My mother called me today/She said she thought she felt my energy a country away/I apologized for not calling enough due to weight." The lines are beautiful ones, conveying his palpable sadness and anxiety. The rest of his verse is poetic and more generalized, but still deeply emotional.
In the outro of "Weight," Joba raps, "Pressure makes me lash back, wish I could get past that/I can't take a step back, makes me wish you'd pass that." These lines convey the present feelings many people can relate to of stress, having too much to handle and needing to cope. The rest of the outro sounds like Joba's unraveling, as he is trying to use substances to cope but cannot form full thoughts about it.
The album ends with the song "Fabric." The song deals with the stresses and setbacks of fame. It also addresses the controversy of former member Ameer Vann, saying that the notoriety is the only reason that the BBC wrote about them, even though they released music without even being signed to a record label. Dom McLennon delivers a powerful line when he states, "I'm thinking of a way to change the world that I move through."
The album ends on a positive note, with the lines "You are now about to experience/These are the best years of our lives/I feel you."
Overall, the album is a complex, interesting album, that is catchy and fun to listen to.
Rating: 5/5