"High As Hope": Classically Ethereal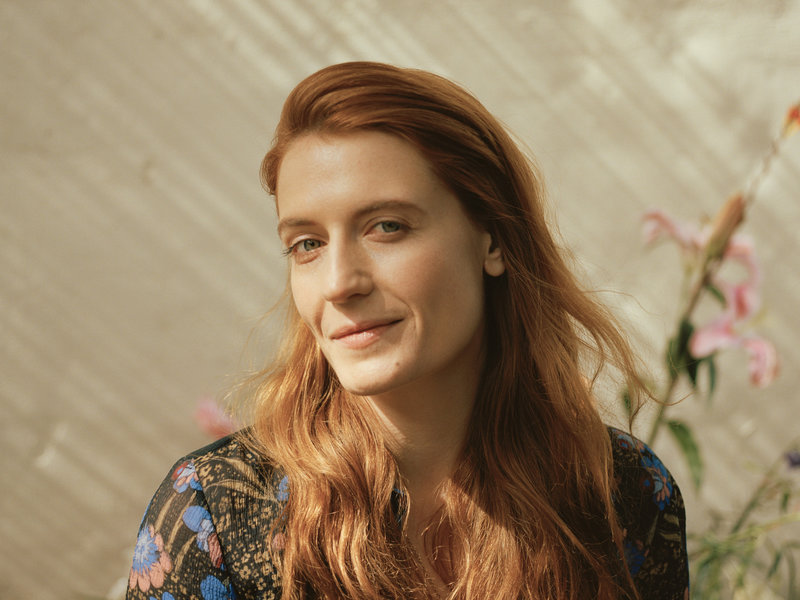 Mary Siring, Staff Reporter
August 1, 2018
Florence + The Machine's newest installment, "High As Hope," may not be groundbreaking, but it embodies everything that the band has been working toward. While the band hasn't created a new genre or even strayed from their own style, it's an enjoyable listen and represents the regal and ethereal style that Florence + The Machine has created.
Florence + The Machine are an English indie rock band that formed in London in 2007 and are renowned for their dramatic, eccentric production and lead singer Florence Welch's powerful vocals. Classically, the band creates a mythical vibe, as if Welch were creating a fictional fairy forest and is constantly inviting the listener into it.
Welch commonly pulls inspiration from Renaissance artists, stating that the influence of love and death, time and pain, and heaven and hell are as relevant today as they were then.
"High As Hope" is the band's fourth full studio album, and while it shares many similar characteristics with the previous three installments, "High As Hope" is its own creation with a set of tracks that all add to the band's arsenal of talent.
"Big God" is one of the most popular tracks from "High As Hope" and has certainly earned its title. The production feels darker than her usual tracks, reminiscent of "Seven Devils" with a splash of "Drumming Song." Most of the track is patiently waiting for the climax, much like "Seven Devils." It's a slow build, but worth the wait.
"The End Of Love" is not only one of the best tracks from the album, but it is certainly worthy of the title of one of the best tracks that Welch has produced. It's a rainy night in a familiar place and everything that this embodies. It's an incredible and heartfelt set of lyrics with very emotional production to match. Where "Cosmic Love" brought a fierce love into words, "The End Of Love" brings a hard breakup into the same arena.
"Patricia" is another track that deserves recognition. While a beautiful track, this is also paying homage to Patti Smith, an American singer-songwriter, poet and visual artist who became an influential component of the New York City punk rock movement. While this song models how Welch feels toward her idol, it's also a moment to recognize your own role models and gives a chance to remember them each time this track finds its way onto your playlists.
Florence + The Machine have created another incredible set of tracks with "High As Hope." There is no groundbreaking style development or even much of a stray from the usual for the band, but each track is beautiful on its own. An artist doesn't need to reinvent the industry to be worth fans' time, and Florence + The Machine has proven that with "High As Hope."
5 out of 5 stars