OU weightlifter takes on the world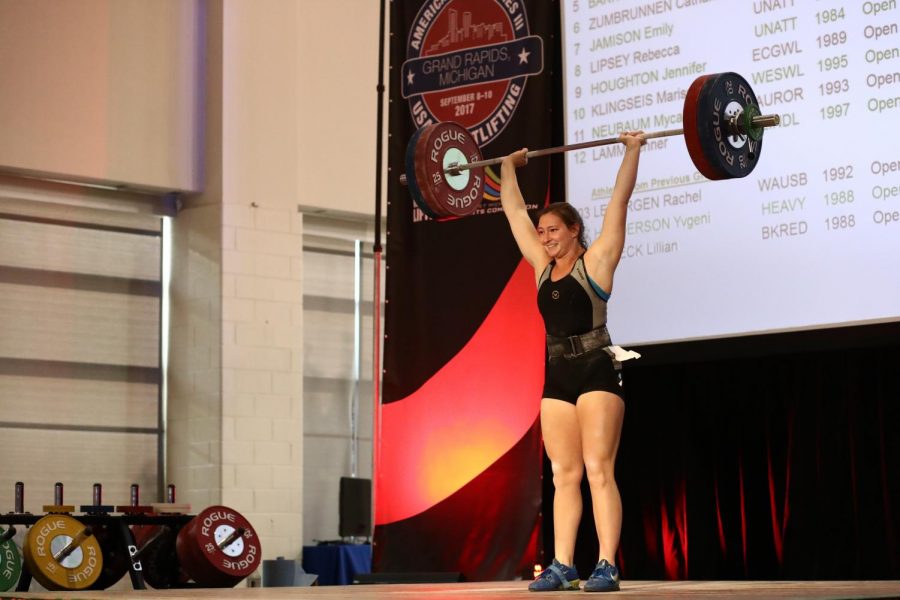 Mary Siring, Staff Reporter
June 5, 2018
Kaitlyn Cooper, an Oakland University student, will be competing internationally at the FISU World University Weightlifting Championships in September 2018.
Founded in 1949, FISU stands for International University Sports Federation. Their main responsibility is the supervision of both the Summer and Winter Universiades, an international multi-sport event, as well as the World University Championships.
The World University Championships represent the continuity of university sports and allow the federation to be better known.
Weightlifting entered the program of the FISU World University Championships in 2008 with a first edition organised in Komotini, Greece, which welcomed 159 weightlifters from 32 countries. Since then, two other editions were attributed on two continents, and each attracted around 100 participants.
"University worlds is an international competition," Cooper said. "You have to be a full-time student. Also you must have been a clean athlete and in the anti-doping pool for six months."
Cooper is a health sciences major with a focus on exercise science. Outside of class, she is a gymnastics coach and began weightlifting in August 2016.
"Growing up I was a competitive gymnast until my junior year of high school when I quit after a shoulder surgery I had to have," Cooper said. "After gymnastics I started competing in crossfit and then I signed up for a weightlifting camp at a gym that was strictly for weightlifting."
Cooper credits the weightlifting camp she attended after her injury as her inspiration to continue the sport and allow her to represent the United States in the World University Championships.
"I learned so much in those three days I ended up going on their team, 4 Star Strength," Cooper said. "I would never be where I am today without my amazing team and coaches I have behind me supporting me.  They all inspire me to be the best I can be."
Weightlifting has not just become a daily routine, but a passion for Cooper.
"I love everything about this sport, I love the challenges and battles it puts me through," she said. "Being out on the competition platform and competing is my favorite part and it brings me more motivation in training for the next one."
On a normal day, Cooper will wake up and drive to the gym to complete her workout, then either relax in her hot tub or head to work.
"When I get to the gym I stretch and warm up my body," Cooper said. "Then I put on my shoes and write down my programming for that day in my journal.  I start warming up with a barbell. In an average day of programming I have snatches, clean and jerks, squats and pulls."
Cooper pushes herself each day, seeing what she can achieve and what she can make of Olympic weightlifting.  
"I'm super excited because being on team USA was one of my main goals and I love being out on the competition platform," she said. "I'm not nervous because I know I have my team behind me supporting me and I just have to go out there and give it my all."