The Weeknd reverts to his darker days in "My Dear Melancholy,"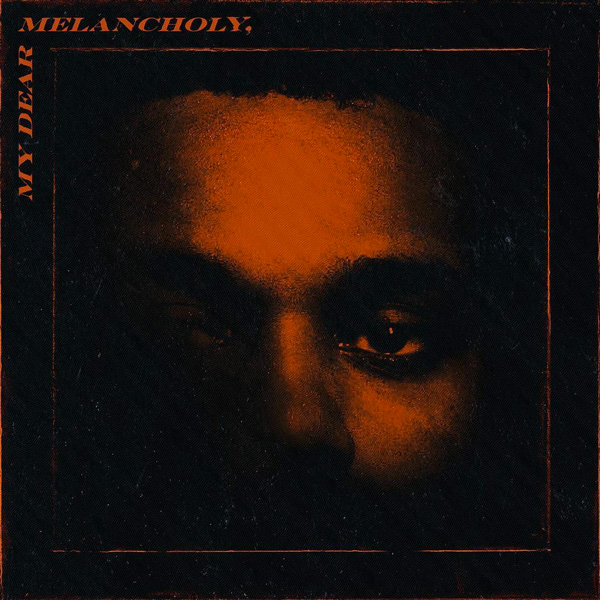 Falin Hakeem, Staff Reporter
April 10, 2018
OK, so for those of you who may not know The Weeknd, or Abel Tesfaye, before he became one of Pop/R&B's biggest mainstream hitmakers, let me fill you in really quick.
For a period of time, Tesfaye remained a mystery and instead of entertaining a public image, he wanted to be known solely for his music, denying interviews and avoiding all forms of press. It was a while before fans knew his birth name or what he even looked like. 
Tesfaye's sound was also very different from what you'll hear from him on the radio these days. It came from a more painful and addicting place. A few years later, he emerged with his second studio album "Beauty Behind the Madness," which had more of an upbeat pop sound that still reflected his  "Trilogy" and "Kissland" days.
It wasn't until his third studio album "Starboy" that Tesfaye introduced a newer sound that strayed away from what fans were used to hearing from him. And while some fans still supported him, others were not there for it. (Spoiler alert: I was one of the "others.") Though the album had a few good hits, it just wasn't the same. I felt no raw emotion listening in his voice, no spine tingling high notes. Gone were The Weeknd's darker days.
Or were they?   
Fans can thank Tesfaye's breakup with Selena Gomez (and Bella Hadid?) for his heart-rending, six track EP respectively titled "My Dear Melancholy,." The track list includes "Call Out my Name," "Try me," "Wasted Times," "I Was Never There," "Hurt You" and "Privilege."  
The EP, which was released on Thursday, April 5, debuted at No. 1 on the Billboard 200 chart.
Since the album came out, fans (including myself, of course) have gone into a social media frenzy, dissecting every single lyric and the meaning behind it. For example, the song "Call Out My Name" begins with this lyric:
"We found each other / I helped you out of a broken place / You gave me comfort / But falling for you was my mistake."
Fans speculated this was about ex-girlfriend Gomez mainly because of the second verse, which references her kidney transplant:
"I said I didn't feel nothing baby, but I lied / I almost cut a piece of myself for your life."
Deep stuff, you guys. And it doesn't stop there.
In "Wasted Times," fans seem to think the song was about ex Bella Hadid. He starts the song off with the following lyric:
"Wasted times I spent with someone else / She wasn't even half of you."
Tesfaye then sneaks in "You were equestrian so ride it like a champion" referring to Hadid's past as an equestrian horseback rider before she became a supermodel.
Here's hoping he decides to release a full-on album with more lyrics to overanalyze. Sad Tesfaye for the win.