Students awarded with the Gjergj Kastrioti Scholarship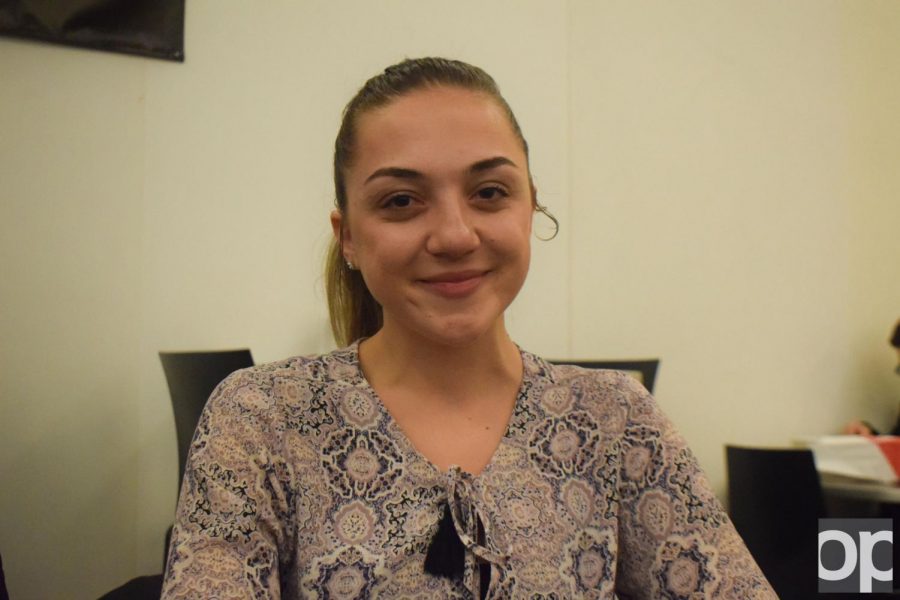 Ariel Themm, Staff Reporter
February 27, 2018
After state-wide consideration, the Gjergj Kastrioti Scholarship will be awarded to two students from Oakland University on Saturday, March 3.
This scholarship rewards academic achievement to students who are of at least 50 percent Albanian descent. This fund was originally started in 1999 and has awarded over $100,000 since then. This year's winners are Kejda Amarku and Greti Gashaj.
"The scholarship is named after an Albanian national hero," said Donald Demiri, the chairman of The Gjergj Kastrioti Scholarship Fund. "In the 1400s, the Turks were conquering left and right and Kastrioti was able to fight back against this in order to keep Albania independent. He represents heroism and patriotism for us. He is like a knight that fought for our freedom."
The scholarship fund also holds their St. Jude's Walk to give back to communities in Albania and in the U.S. A large portion of the money donated is given away to poorer communities in Albania to provide underprivileged school districts with more supplies.
The scholarship looks for students with high GPAs who attend a Michigan four-year university or college and are active in their campus community. The scholarship has previously included winners from Wayne State University and the University of Michigan, Ann Arbor.
"Being awarded and going to the gala, it's where you basically connect, to build a network base," said Betira Shahollari, a senior at OU and last year's winner. "Even though you need to be some part Albanian to win, it's really diverse there. You learn about different regions of Albania, where they have their own traditions and cultures. There are some people who are born in Albania and those who are from the U.S. We're able to create a place to unite and become familiar with each other."
Shahollari is also a part of the Albanian American Student Organization on campus. She will be attending the gala to represent the chapter from OU and to support the cause behind the scholarship.
A gala will be held by the Gjergj Kastrioti Scholarship Fund that will not only recognize the students that won, but also operate as a fundraiser to continue the scholarship distributions for future years. The event's list of guest speakers will include the mayor of Rochester, Cathy Aragona-Daldin.
In addition to the award ceremony for scholarship winners, the gala will include guest speakers that will give professional advice on how to be successful and talk about previous winners. There will also be dancing performances at the end by a cultural group.
"Sometimes it's a pride thing," Demiri said of the scholarship. "And we're expecting students to do something about it. This scholarship is all about paying it forward. Whether they want to be a doctor or a translator or anything, as long as they're adding value to society and making good contributions."