The Wombats are here just in time to cure your Valentine's Day heartache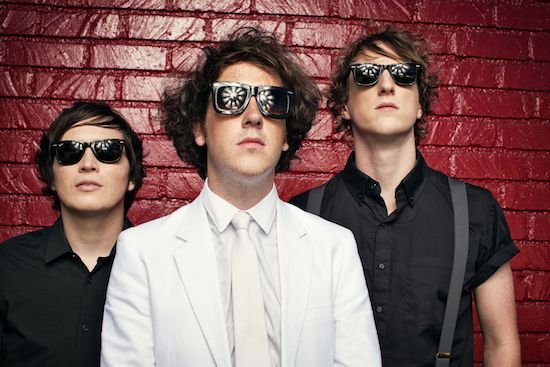 British Indie pop band The Wombats released their fourth studio album, "Beautiful People Will Ruin Your Life," on Friday Feb. 9.
The album paints an entirely different picture of life and love than any of the band's past albums. This is arguably because the band's lead singer, Matthew Murphy, recently settled down in Los Angeles with his wife and has made it very public that moving there has helped him find happiness, despite his battle with depression.

The song "I Don't Know Why I Like You But I Do" describes falling in love in a far more auspicious way than "Greek Tragedy," a popular song off of their last album "Glitterbug," that speaks of love as if it were—well, a Greek tragedy at worst.

The new song describes a situation where you like someone but you can't explain why, it just feels right. The lyrics, "you're in the DNA between the molecules / you're in the beside place and all else I look / You're in the subtext and all the overtones / you're in the telly sales that dominate my phone" evoke the same feeling of intensity and dependency that a person feels when they first fall in love with someone.

The songs on this album also manage to radiate the same metaphoric lyricism for which The Wombats are so well- known. The track "Ice Cream" depicts wanting to be with someone so badly that you feel like ice cream melting in the sun, waiting for things to spark. The chorus describes the whirlwind of conflicting emotions and obsession that you feel when you are crushing on someone,  "Everything gets blurry, am I right where you want me? / Melting like an ice cream in the sun / He's low and she's high, but I take it offline / Is there really such a thing as too much fun?"

This album may be more mature in terms of the more introspective lyrics, but it still manages to provide the same party anthem, blow your speakers out feeling of past tracks like "Let's Dance to Joy Division" and "Moving to New York," both of which feature on their first album, "A Guide to Love, Loss and Desperation."

Another new track "Turn" released as a single on Dec. 6 2017, describes being overwhelmed with nostalgia for younger days. It makes you long for the nights that felt like they were never going to end with lyrics like, "I want to get college girl drunk tonight / No morning fears, no mountains to climb / They say the best memories are the ones that we forget." This is one of my favorite songs on the album because it radiates positive vibes and is definitely a song you'll want to add to your party playlist.

Overall, I definitely recommend this album to music lovers. I would give the album a perfect score for being versatile in that it provides a little something for everyone, all the way from party tunes to love songs, but with The Wombats' signature plucky guitar and techno sound.
Rating: 5/5 stars