Justin Timberlake's new album could be great, but isn't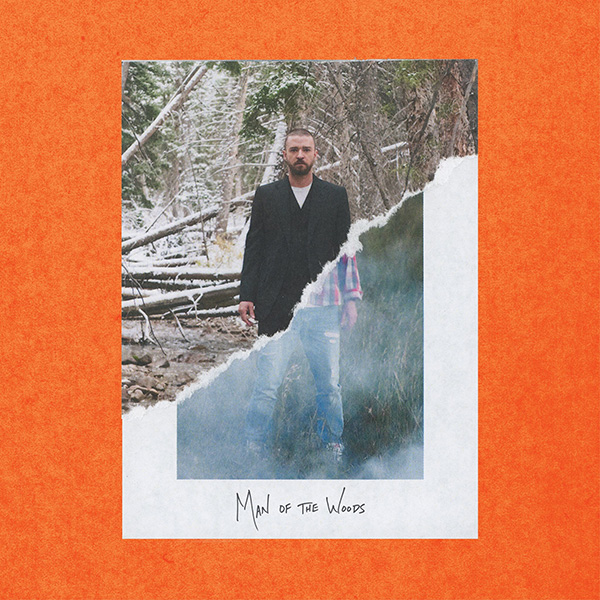 Justin Timberlake is back, but he certainly didn't bring sexy with him this time.
The pop star's fifth studio album, "Man of the Woods," hit shelves on Feb. 2, just two days before his Super Bowl LII halftime show performance and comes fresh off the success of his "Trolls" theme,  "Can't Stop the Feeling," though none of its content is even remotely comparable to that song.
The album blends the Southern blues music Timberlake grew up on with a more modern sound, heavily influenced by the electronic and funk music explored on earlier albums like "FutureSex/LoveSounds."
The decision was a bold one on Timberlake's part. He reportedly worked with "Can't Stop the Feeling" collaborator Max Martin on this record, though he eventually strayed away from the trendier pop sound for which the hitmaker is known—and given the song's massive success, it would've been an easy route to take.
Instead, he opted to fuse the work of returning collaborators like Timbaland and newcomers like Chris Stapleton. In some ways, the eclectic nature of the album works, but in others, well… Let's just say funk and flannel don't mesh together all that well.
Half of the album consists of pop and R&B-influenced songs unconventionally tailored for radio. The other is a failed attempt at conveying a "rustic" theme, teetering between country and pop without succeeding at either.
With songs like lead single "Filthy," the Pharrell-produced "Midnight Summer Jam" and the trap-influenced "Supplies," Timberlake offers just enough enjoyable pop tunes for audiences to forgive much of the album's mediocrity.
Many of the album's later songs, however, venture into the cringe worthy lumberjack territory that JT tries so hard to make work. Songs like "Flannel" and "Livin' Off the Land" are so over-the-top in Timberlake's "one with nature" aesthetic that their catchy melodies can't even save them. (And just for the record, no one believes a celebrity of his caliber is really that connected to nature—or reality, for that matter.)
Listeners should be relieved none of the songs are much longer than five minutes—in contrast to the pointlessly extensive intros and outros that plagued Timberlake's previous albums. But don't worry, instead, Timberlake has graced us with equally unnecessary interludes voiced by his wife, actress Jessica Biel, which almost boast the same sense of self-involvement you'd expect from a Beyoncé album.
"Man of the Woods" has two stellar collaborations, though, both of which carry the substance and style much of the album lacks. The former, a throwback soul track titled "Morning Light," features Alicia Keys and is one of the true signs of the album's truest signs of artistic growth. Chris Stapleton duet "Say Something" is also marvelously innovative, and could easily become a crossover hit to country radio.
"Man of the Woods" has some spellbinding highs and some equally disappointing lows. Nothing on the album even remotely compares to masterpieces such as "Mirrors" or "Drink You Away" from "The 20/20 Experience," nor does Timberlake even come close to touching iconic hits such as "SexyBack" or "Rock Your Body." Simply put, JT is better than this.
Though Timberlake offered us a potentially great album, what we got is just OK. The expectations may have been unfairly high, but "Man of the Woods" still fails to live up to the quality of its predecessors.
Rating: 3/5 stars