Fall Out Boy breaks out of pop punk norm with "M A N I A"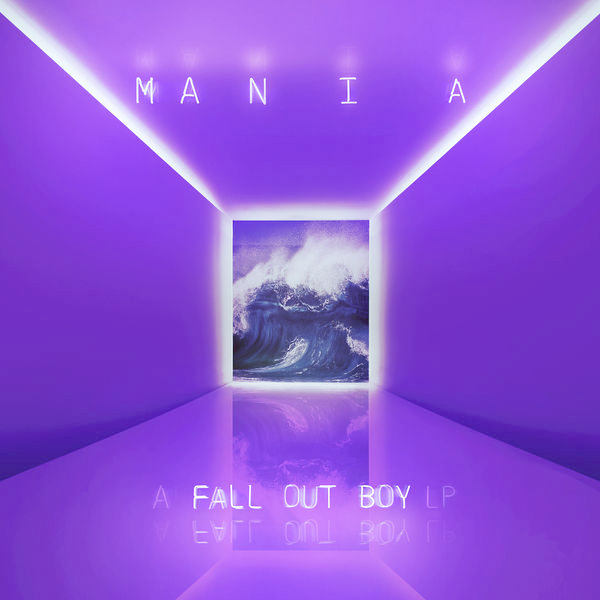 Hang on for a minute...we're trying to find some more stories you might like.
The classic pop punk band, Fall Out Boy, has taken an entirely new style with their 2018 album release, "M A N I A."
Fall Out Boy returned from a three year hiatus a few years ago, releasing "Save Rock and Roll" in 2013 and "American Beauty/American Psycho" in 2015. Both, overall, carried the authenticity of Fall Out Boy's previous album. Guitar and rock production with the classic Patrick Stump vocals.
"M A N I A" breaks the mold and introduces Fall Out Boy fans, both old and new, to a new style that highlights the early 2000s group's growth.
The authenticity of Fall Out Boy's newest release is truly astonishing. The production and vocals certainly are products of Fall Out Boy, but these elements are merely underlying — a way to bring the listener back to the core of the pop punk group.
The combination of jazz, swing and even hard electronic beats is what becomes the forefront of each track. It's a style that was barely grazed upon in tracks such as "Favorite Record" and "Jet Pack Blues" in "American Beauty/American Psycho."
This same experimentation can be seen with many recent albums of early 2000s bands. Linkin Park did so in 2010 with "A Thousand Suns," branching out from their metal roots and easing into something calmer and alternative.
Fall Out Boy takes on a new style, bringing New Orleans jazz, 2002 dubstep and an ounce of 1960s swing. With all of these elements, the classic Fall Out Boy vibe is still prevalent.
It's a combination of styles that admittedly sound as though they would be atrocious. Each element is tastefully placed resulting in a set of tracks that are revolutionary and entertaining. More specifically in tracks such as "Young and Menace" and "Sunshine Riptide" (featuring Burna Boy), there is a tasteful and well-applied mixture of jazzy, swing tunes with deep bass and electronic elements.
For those who aren't a fan of such drawn sections of dubstep-esque production, it's possible to create an unlikeable product. That is always the issue with such a niche genre, but overall "M A N I A" takes that into account and creates a set of tracks with balance.
The same can be said for the slower track in "M A N I A," "Heaven's Gate." There is a very distinct and authentic swing and jazz vibe, but in a slower and calmer way. This is truly something that Fall Out Boy experimented with, as very few tracks that they have ever released have been at this tempo.
Truly, Stump's vocals has been so traditionally used with hard rock tunes, that hearing his iconic voice with such a new style is like a breath of fresh air. It's a risk that the band took and it paid off.
Especially in comparison to their previous hits such as "Thnks fr th Mmrs" and, "My Songs Know What You Did In The Dark," "M A N I A" breathes new life into a classic band.
Admittedly, it is easy for long time fans to not like where the band has taken their style, but for fans of alternative, not specifically Fall Out Boy's previous genre of music, it is a true success.
Rating: 4/5