Examining the "Science of Hope"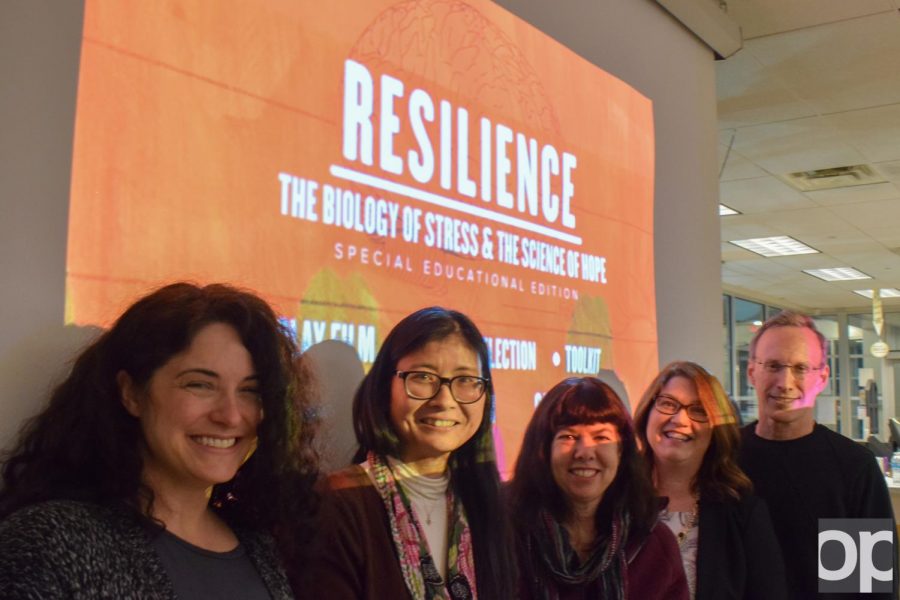 Ariel Themm, Staff Reporter
January 30, 2018
Research has found toxic stress typically developed through constant stressors from childhood can lead to an early death. "Resilience: The Biology of Stress and the Science of Hope" further explores this research. The documentary was screened on Sunday, Jan. 28 at The Crofoot in Pontiac and on Monday, Jan. 29 in Pawley Hall at Oakland University.
The screening at The Crofoot was coordinated through the OU Pontiac Early Childhood Committee to raise awareness of the effects of poverty and harmful situations on a child's brain. Shauna Boomgaard, the manager of academic accountability at OU and a licensed social worker, led a discussion after the screening to continue the discussion of how to handle behaviors of children coming from adverse situations.
"They take the film to another level where we see different stories and what we can do for them," Boomgaard said. "We know that the brain changes due to these stressors. And not all children have appropriate coping methods, by either smoking and drinking."
"Resilience" was funded through the Michigan Adverse Childhood Experience (ACE) Grant, "Creating Healing Communities: A Statewide Initiative to Address Adverse Childhood Experiences in Michigan." The three types of ACEs are abuse, neglect and household dysfunction. About 64 percent of 17,000 study participants have experienced at least one ACE.
"The purpose is to raise awareness on childhood adversity, that those situations have effects on people that can lead to behavior, physical and mental risks," said Tomoko Wakabayashi, associate professor of education. 
The number of negative experiences people faced in their childhood is in correlation with how severe risk outcomes are. Risk outcomes can vary from severe obesity, to suicide attempts and even cancer.
"Take finals for example," Boomgaard said. "You can get run down, you're probably not eating enough or sleeping enough. You can have physical symptoms like a stomachache or a headache. On top of all those short-term stressors, there's those who have to deal with possible ACEs from poorer situations, that's what can lead to worse health issues."
"Resilience" focuses on how understanding what the child is going through can be important to help with an encouraging relationship. The more understanding relationships a child has, the more likely they will survive their ordeals.
"I really like the 'The Science of Hope' behind [the film's title]," Wakabayashi said. "You're not doomed just because you experienced bad situations as a child."