Dennis Yezbick remembered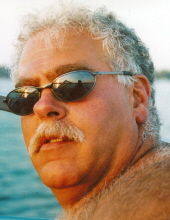 On Sept. 18, Dennis Yezbick passed away.  Yezbick worked as a clerical-technical at Oakland University and resided in Walled Lake. 
Yezbick was born on Oct. 31, 1952 in Detroit.  His parents were Alfred E. and Laura G. Yezbick.  He is survived by a wife of 34 years, Loretta.  He was a father to three sons and grandfather or "Gide"to four. 
He received a bachelor's degree in science from Central Michigan University.
Yezbick served as a city council member and was a member of the Parks and Recreation Commission of Walled Lake for five years prior to his work with the city council.  Before coming to Oakland, he worked at Devon Facility Management and at a Ford plant.
In 2014, Yezbick came to work at Oakland, specifically in the Oakland Center.
Visitations were held on Sept. 21 at Lynch and Sons Funeral Home in Walled Lake and on Sept. 22 at St. William Catholic Church in Walled Lake, respectively.  The funeral Mass was celebrated at 10 a.m. on Sept. 22. 
Mourners commented on Lynch and Sons Funeral Home's tribute website page for Yezbick, saying he was "one of the good guys," "smart and curious," and a great supervisor to the maintenance staff.  It is obvious that his presence at Oakland University was a positive and encouraging one, and that he made his mark on students and faculty.
To view his online obituary, share a memory of Yezbick, or express condolences, visit lynchandsonswalledlake.com.