Political Focus: California Marijuana legalization, could Michigan be next?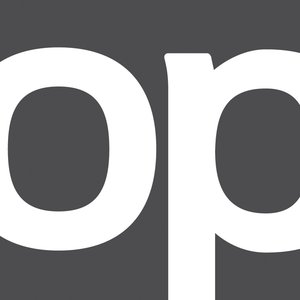 California became the largest state to legalize the consumption and sale of cannabis on Jan. 1, becoming one of eight states along with the District of Columbia that have legalized recreational marijuana. The state, which previously had a $13.1 billion illegal underground market, is expected to create a $5 billion market within the next year, generating hundreds of millions in tax dollars toward the state.
Marijuana reform is not a radical practice. Countries such as Uruguay, The Netherlands and Jamaica have all decriminalized marijuana, and our closest neighbor Canada is expected to become the largest country to fully legalize recreational marijuana in the coming months, owing up to Prime Minister Justin Trudeau's campaign promises. This brings the question of whether Michigan could be the next state to legalize recreational marijuana.
Currently the Michigan advocacy group, MILegalize, is working toward getting the reform on the ballot in 2018 following a sabotage of the campaign in 2016. Collecting close to 350,000 signatures before the 2016 election, the measure was struck down by the Michigan Bureau of Elections, a move that is now being challenged in court.
The group looks to model their plan after the states that have already followed through with these reforms, essentially taxing and selling the plant in a similar way to alcohol. Creating what they call "the Michigan Regulation and Taxation of Marihuana Act", this would fully legalize marijuana under state and local laws to anyone above the age of 21.
The proposal would establish strict regulations into where dispensaries could be located, with the local government of the city or town having the final say as to where it could be located. This shows that MILegalize has done their homework on the matter and come 2018 this will be a hot issue for Michigan's future governor.
Candidate for governor Abdul Sayed, one of five democratic candidates running, called the policy smart and believes this reform would help to reduce incarceration rates for some people.
At a campaign rally, Sayed stated, "The single best way around limiting marijuana usage for folks for whom marijuana may be dangerous is to legalize it for everyone else and be very focused about who can't use it."
During a forum hosted by MILegalize in November, Gretchen Whitmer, another democrat running, also voiced support stating, "We've seen other states do it wrong. In Michigan, we've got a chance to do it right."
The market for legal Marijuana has been threatened recently after Attorney General Jeff Sessions issued a memo rescinding an Obama era regulation that protected states, that had legalized marijuana, from crackdowns by the federal government.
Despite President Donald Trump voicing support for Sessions' move, many members of Congress on both sides of the aisle have voiced disdain for the move, making the idea of Marijuana being legalized federally not seem far off.
While national polls show that a majority of Americans support legalization, in Michigan alone, based on a poll from EPIC-MRA (Educational, Political, Industrial, Consumer Market Research Analysis) of Lansing, around 57 percent of those polled support this legislation, showing that this will be one of the most important issues for the Midterm Elections in 2018.