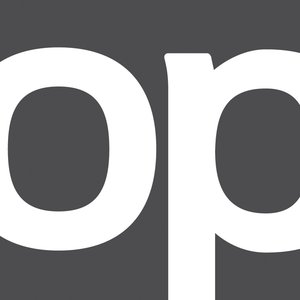 Looking Back: The Oakland Observer
The independent student newspaper, which is now called The Oakland Post, has existed since 1959. In that time, the Oakland University student newspaper has become known for covering campus sports and student life.
However, in the late '60s, the Observer wasn't known for its quality coverage of campus events. With only a few thousand students, finding events to cover was a struggle.
"We actually made our own," said David Black, one of the former editors of The Observer. He explained how The Observer would use its own money to bring speakers and concerts to campus.
Black explained that at one point, the Observer had buttons made that said "apathy" and sold them to the apathetic student body.
"We didn't really take ourselves too seriously," he said."We were like 'The Onion,' kind of."
But even more outlandish was the kind of coverage the Observer took part in. A few weeks back, The Oakland Post ran a Looking Back story on the feature "Students Seize Oakland." However, this story was fabricated in its entirety.
"It has every cliché possible," Black said. "It was my kind of humor, we even staged the picture."
These hijinks weren't easy. Today, 39 people work for the Post. Only five or six people worked at The Observer when Black was there.
Another notable reporter during The Observer's lifespan was Lee Elbinger, known most famously for his nude lecture in December of 1968. Funnily enough, Elbinger didn't know about aftermath of his lecture or that his diploma had been held until months later. He left right after the lecture and flown to New York, then hitchhiked all the way to India, where he was in a monastery.
He planned on staying there forever, but that didn't end up being the case. He decided after opening his own Ashram to come back to the United States.
"Lee was tremendously creative," Black said.
Elbinger may have been known for his nude incident, but he had caused a stir on campus for other events. One such stunt was when he decided to write a play for a class assignment. This play was called the "Thirtieth Birthday of Peter Pan,"  which was performed twice.
"The actors didn't do it the same way twice," Black said. "They weren't professionals, just students."
But the play, like many of Elbinger's other works, was censored. There was to be a full nude scene of a woman, but it was replaced by the actor wearing a tan slip.
Black, Elbinger and Mike Honey were all members of the Students for a Democratic Society, a student organization at Oakland during the time of the Observer. The organization served as a voice for angry students who were frustrated over the conflict in Vietnam.
"We were angry, and we had a right to be angry," Elbinger said. "[The U.S. government] asked us to die for a cause that we didn't think was noble"
Elbinger and Black both wrote for The Observer while they traveled abroad for a semester. Elbinger stayed behind in Vietnam, obtaining press credentials at 21-years-old and having the opportunity to interview soldiers before coming home.
After this was his nude poetry reading. Elbinger said he believed whole-heartedly he was the reincarnation of the poet he was reciting a piece from and felt like stripping down nude in the freezing cold Barn Theatre in December was the best plan of action to convey his emotions.
He then hitchhiked to India with plans of staying there forever. He changed his mind, then worked for the State Department as a Foreign Services Officer, and now owns his own business called the Silk Road Chai Shop.
He's running for public office, and served as a delegate for Bernie Sanders in the 2016 presidential election.
Elbinger brought up the idea of bringing his nude lecture back in a number of ways. Now 70 years old, he said he's thought of the idea of coming back to campus to talk about his lecture 50 years after the fact to raise money for OU students to go abroad. OU was attractive to free-thinkers like Black and Elbinger thanks to it's experimental nature.
"I wanted to study linguistics, so I did," Elbinger said. "I wanted to get out of the classroom, so I organized a group of students to go to New Orleans to study and conduct research."
This type of study away program is actually still available today, and Elbinger was one of the firsts to bring this to campus.
The Observer shut its doors in December 1969. Elbinger left for India in the beginning of '69, and Black graduated in the spring of that year.
"It wasn't our fault," Black said. "Well, sorry if we caused it. It didn't close while we were there, or we would have done something. That was in our nature."