Jean Ann Miller dedicates $25,000 to Oakland University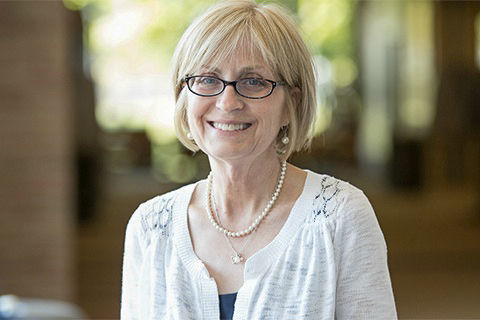 Jean Ann Miller, director of student activities and leadership development, has dedicated $25,000 to the university as part of the All University Fund Drive (AUFD).
The gift will be spread out over the span of five years and will go to specific organizations each year including Alternative Spring Break, Student Organic Farmers, WXOU, the Honors College, the psychology department, the health sciences department, men's and women's basketball and the Critical Difference Scholarship. 
Miller wanted an eclectic and comprehensive group of student organizations and scholarship funds in order to give back to the entire Oakland community.  As part of the AUFD, President Hynd will match all donations, including Miller's. 
Miller graduated from Oakland with a degree in psychology and later came to work in University housing. 
"Even from when I was an undergraduate here, I felt that it was my home away from home," Miller said. "It still feels that way to me."
It is this feeling of community that motivated her to make this dedication, as well as helping the students, faculty and staff. 
This dedication will provide funds for scholarships and help with out-of-pocket expenses for trips such as Alternative Spring Break.  Among scholarships, it will go towards organizations who encourage and inspire students to get involved on campus.  The organizations to whom funds are given will stay pretty consistent throughout the five years, though funds may vary depending on specific needs by an organization.
"It's just a giving back to the university that's been such an important part of my life, from the time I was a student here into being a professional," said Miller. "It's just acknowledging that…I'm so grateful and this is one way of showing how grateful I am to the whole Oakland University community."
Miller's dedication and passion for the university is evident in her words, work and monetary gift.  She finds the greatest reward in her work through the collaboration with staff, faculty, students and alumni, while also building relationships with students and encouraging them to graduate and be successful. 
She encourages students to get involved and make Oakland feel like a home for commuters and those residing here.
These funds will provide more opportunities for students, faculty and staff, encouraging them in their work.
The passion and encouragement of faculty and staff like Miller is what makes the university so special for all who attend, providing great possibilities for students.
"There's no limit to what you can achieve in your life," Miller said.