Movie Review: Home Again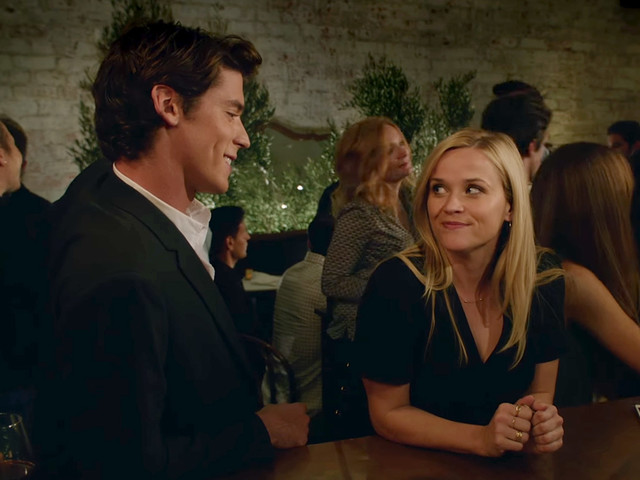 Falin Hakeem, Staff Reporter
October 21, 2017
Okay, let me start off by saying whoever doesn't love a good rom com starring Reese Witherspoon is seriously disturbed (that was a Legally Blonde reference by the way, I had to).
Though Witherspoon is a national treasure, "Home Again," the Hallie Meyers-Shyer directed film (Daughter of Nancy Meyers, director of "The Parent Trap," "Something's Gotta Give") film felt surprisingly lack-luster. It was missing that magical, hopeful, starry-eyed pixie dust sprinkled into cherished chick flicks of the 2000's. These days, it almost feels as if that pixie dust we all know and love has vanished into thin air.
The film takes place in Los Angles, Where Alice Kinney (Witherspoon) is fresh off her heels from a separation from her husband Austen (Michael Sheen) and is now starting her life in Los Angeles with her two daughters, in what was her father's summerhouse.
On the verge of a mental breakdown, Alice drops the kids of at school and then celebrates her 40th birthday with friends at a restaurant where she meets three twenty-something-year-old aspiring film makers named Harry (Pico Alexander), George (Jon Rudnitsky) and Teddy (Nat Wolff). After an unexpected night of partying with the guys, they crash at her place and end up staying there temporarily until they can find a place to live. All is well until the ex shows up and wants to get back together with Alice.
The first ten minutes of the movie were promising, but unfortunately the rest of the movie was not.
A flashback montage was featured of how Alice came to be in this world with Witherspoon playing narrator. The trip down memory lane began with how her father, famous filmmaker John Kinney, made all of these films and romanced all of these different women back in the 1970's; including Alice's mother. The montage ends with Alice staying over at her father's summer house in Los Angeles every summer, which traces back to how she's now living in that house with her children.
The family history aspect of the film was appreciated, it gave the film a sort of depth that the characters fell short of. The most cringe-worthy part of this never-ending mess wasn't even that, how annoying George was or how the "budding romance" between Harry and Alice was not one bit believable. It was the fact that it was an un-relatable plotline trying a little too hard to relate to its audience.
The problem with "Home Again" is that it wasn't life changing nor was it completely unfortunate. Leaving it to be forgettable, a "lost at sea" kind of film. It could be that I'm comparing it to Witherspoon's "Sweet Home Alabama," which is a cult classic, a coming home story done right.
One thing's for sure, "Home Again" should've just stayed home.
Rating: 2/5