"The Snowman" will send shivers down your spine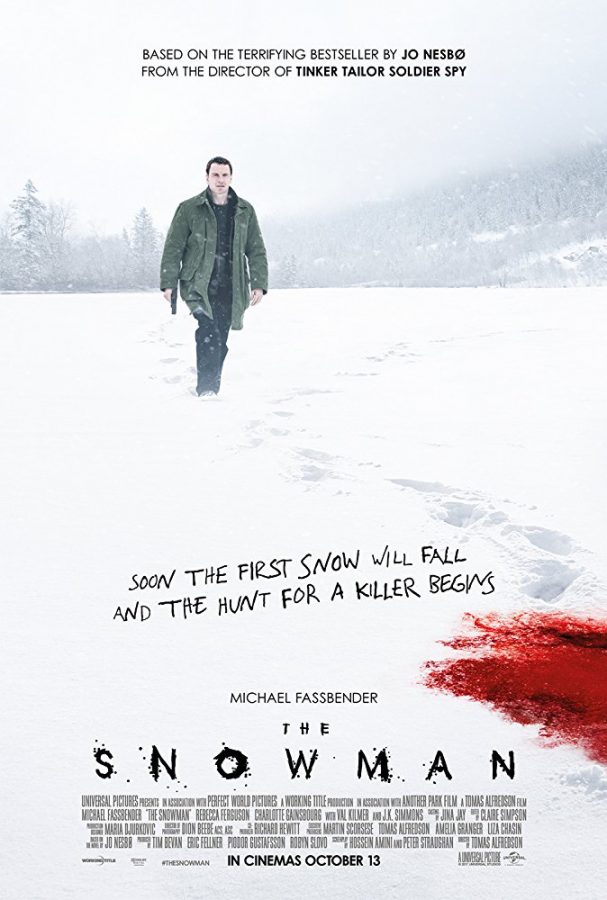 The word "snowman" usually has a positive connotation. Chances are it makes you think of a "jolly, happy soul" that sings and dances, right? Just wait until you see Michael Fassbender's gruesome new film, appropriately titled "The Snowman" and you may be a little less eager to build one this coming winter.
"The Snowman" stars Fassbender as detective Harry Hole (yes, that's his name, and yes, we know it totally lacks the swagger and finesse of a name like James Bond), a man whose alcoholism has driven him away from his long-term girlfriend and her son. He joins forces with fellow detective Katrine Bratt (Rebecca Ferguson) on a decades-old case in which married mothers are being murdered by the mysterious serial killer for whom the film is named.
Based on a novel of the same name by Jo Nesbø, "The Snowman" has received generally unfavorable reviews so far, which is a general consensus that is a bit unfair considering the remarkable acting talents of stars like Fassbender and Ferguson.
Unfortunately, the killer of this film is not a character but rather a lack of character development. While the film does an overall decent job with the story, it falls flat with its explanations. The important material of the film will be understood by the time it's over—and yes, its opening flashback scene is intended to throw you off—but there are other subplots and flashbacks with significance that is still not explained by the time the credits roll.
Despite this, "The Snowman" exceeds in more areas than it has been given credit for. The aforementioned talent of Fassbender in particular is really the driving point of the film. Though it does a weak job conveying his character's alcohol addiction, which becomes crucial in the film's climax, he is overall what carries "The Snowman." If anyone else were in the role it would be far less enjoyable. The energy and conviction in Fassbender's performance is unsurprisingly the best part of the whole film.
Fassbender's co-stars, which included Ferguson, Charlotte Gainsbourg, James D'Arcy, Val Kilmer and J.K. Simmons, are also great in this film despite their characters' lack of development, which makes some of them difficult to emphasize with. For example, at one point one of the film's more important characters is killed by the titular murderer, only for their death to be completely overlooked by the impending danger of a far less important character. Fortunately, the scenes that follow are worth it.
Although none of the characters particularly stand out aside from Fassbender's, "The Snowman" stands well enough on its own to still be entertaining enough. It ends much like a James Bond film would, with massive potential for a sequel, but unfortunately its failure to impress critics will probably prevent any further films from being produced.
Overall, "The Snowman" is a satisfying thriller with an ample amount of graphic imagery and a surprisingly consistent level of entertainment. It's nothing groundbreaking, but its intensity will keep viewers on the edge of their seats from beginning to end, making most of its flaws tolerable.
It still probably won't help you dread winter any less, though.
Rating: 3.5/5 stars