Petition for overnight parking draws student support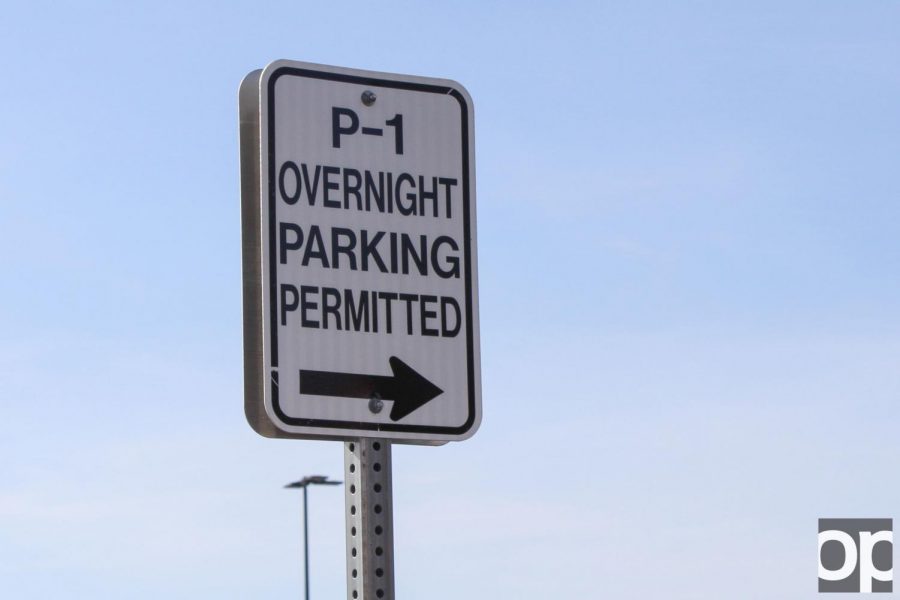 Ariel Themm, Staff Reporter
October 23, 2017
Devin Schwartz, a freshman at Oakland University, has recently started a petition to gain more overnight parking spots on campus. As of last week, the petition had about 540 signatures.
Many students have been accessing the petition through Facebook and Change.com. Not only have students been signing their names, they've also been leaving comments regarding the various reasons they've chosen to support Schwartz, such as feeling neglected and frustrated with long walks in all types of weather.
"If I'm going to live on campus and work most nights, I should be able to find closer parking rather than having to walk for over 20 minutes to get back to my room," Schwartz said.
Some students not only feel the walk is too far to the residence halls but some female students have expressed fear of walking to their cars in the dark with the possibilities of any type of assault occurring. Although OU offers the program SafeWalk for students traveling to their cars at night, walking from the parking garages on the south side of campus to the residence halls in the north can be a daunting task.
The fact that parking is free at OU is a possible cause of the lack of open spots close to the core of campus. While at Central Michigan University, students living on campus must pay for a $150 year-round parking pass and commuters must pay $175. Michigan State has parking permits for up to $300.
Over the years, OU has added a parking garage with 1,240 spaces near the Rec Center and added over 700 spots for this academic year. Still, some students feel this is quite a distance away from the residence halls and other important buildings like the Oakland Center.
However, not every spot on campus is an over night spot. Overnight parking is marked with green paint instead of yellow.
"Honestly, I'd go paint the green on the parking spots myself," Schwartz said.
According to the petition, some students feel that the P1 should have several more rows painted for overnight parking. It's close to Housing and easy to access a variety of buildingssuch as Vandenberg Hall, Wilson Hall and the Human Health Building. In the University Master Plan, P1 is currently expected to house a parking garage. 
"I believe that OU should look into building a new parking structure in Oak View parking," Schwartz said. "If they're going to allow students to have their cars on campus, they need to be more accommodating for their students."
The petition has been brought to Michele Applebee, Coordinator of Student Success although Applebee is not affiliated with University Housing's parking, which she told The Oakland Post. This may change in the near future depending on the role student success can play in this petition and who is in control of the planning for a new solution to overnight parking.       Right now, it seems that the best solution is for the students to take their concerns to their Resident Assistants and Directors.