Taiwan Week Comes to OU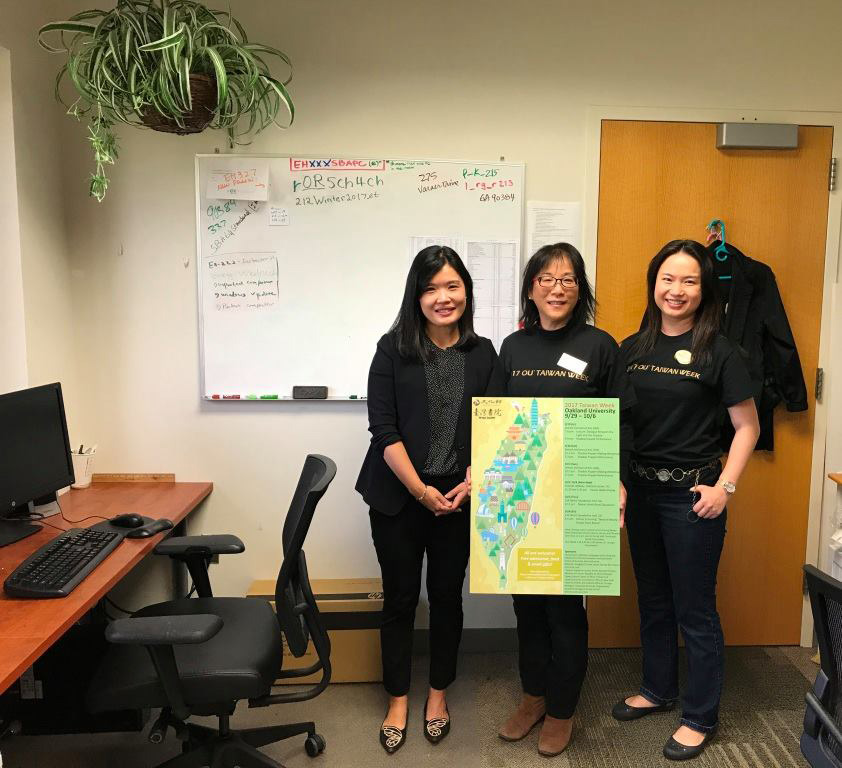 Many students want the thrill of immersing themselves in another culture without the cost. Now, they have the opportunity thanks to the China Club, which has brought Taiwan Week to Oakland University, which goes through Oct. 6.
Taiwan Week first came to OU in 2015, thanks to Computer Facilities Administrator Peggy Chiu. Her involvement in the local Taiwanese community through various volunteer projects eventually helped her develop connections with the Taiwanese government, allowing her to put together a proposal that would, figuratively speaking, bring Taiwan to OU.
The success of the event allowed Chiu to bring it back in 2017, this time enlisting the help of Dr. Melanie Chang and Dr. Chiaoning Su as co-organizers of the weeklong celebration.
"We see ourselves as doing a public diplomacy, like we are branding our country," Su said. "Hopefully that will create a positive image for our country, and to start an engaging and interesting conversation with whoever might be interested in knowing more about Taiwan."
The events planned for the week include a three-day showcase at the Detroit Institute of Arts on a traditional form of art in Taiwanese culture known as shadow puppetry, as well as a panel discussion and film screening.
The shadow puppetry showcase was coordinated with the Michigan Taiwanese American Association, who, according to Chiu, chose the DIA because it holds the largest collection of shadow puppets outside of China and Taiwan.
Thursday, Oct. 5, will feature a panel from noon to 1 p.m. in 156 North Foundation Hall. Titled "Taiwan at the Crossroads," the presentation will help familiarize students with Taiwan. Chang will begin the panel with a basic introduction to the country, followed by Dr. Alan Epstein, who will discuss the political situation and international relations involving Taiwan, China, and the U.S. Su will speak about the Taiwanese cultural industry, specifically in regards to film and television, "and how they sort of open up a way for Taiwan to introduce itself to the world, to the international society." Dr. Yan Li will be present as a discussant during the panel.
The festivities will conclude on Friday with a film screening of "Beyond Beauty: Taiwan from Above," a film that Su describes as immersive and unique. Directed by Chi Po-Lin, the film was chosen to pay homage to the late director, who passed away in a helicopter accident earlier this year, and also to expose students to "the multiple aspects of Taiwan." Su says that the film demonstrates the natural beauty of Taiwan, while also acknowledging the human exploitation of the landscape.
"I'm excited for the event," said sophomore Melinda Movius. "Taiwan is a very unique place that people don't focus on very often, so I'm glad we have the opportunity to learn more about and appreciate the country."
As rewarding as it will be for students, the co-organizers also feel a sense of pride in putting the event together.
"I just feel like as a Taiwanese myself, it's just a good feeling to be able to give back to my country, to make my small contribution," Su said. "And that makes you feel, just… You know, I'm doing my job."
For more information about Taiwan Week, check out the event's flyer.