Political Focus: Trump and Un: a tale of two dictators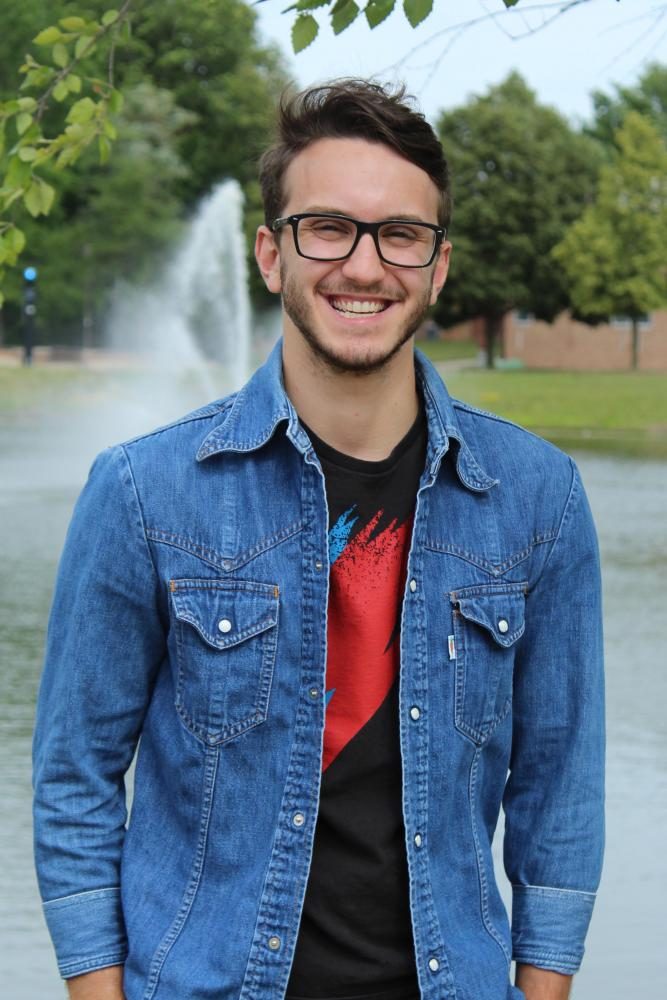 President Donald Trump and Kim Jong-Un, two of the most infamous men in the world, have intensified their "shade" throwing in the past week. The situation started as Trump, standing before the entire United Nations General Assembly, gave his most face-palm inducing speech to date.
During his speech, our oaf of a president vowed to "completely destroy" North Korea, a country of over 25 million people who we actually have more in common with than you think if you look at who both of our leaders are.
Trump also referred to Kim Jong-Un as "rocket man," a huge insult to Elton John, and said he is on a suicide mission for his country.
The president's speech drew shocked responses from those in the crowd, even Chief of Staff John Kelly was seen with his hands on his face in frustration and misery; an image mirroring the existential crisis he is most likely experiencing while consulting our infantile president.
Trump's rhetoric regarding the North Korean leader has also severely escalated the entire situation on the Korean peninsula, drawing harsh replies from the North vowing retaliation.
During his speech in front of the UN, foreign minister of the North, Ri Yong-Ho, called Trump's words "insults", saying that they were an "irrefutable mistake making it inevitable" that North Korean rockets would hit the U.S. mainland.
Kim Jong-Un, in words that sound like they should be coming from the U.S. government, called Trump a "frightened dog" and a "gangster fond of playing with fire."
However, the most fabulous response by far, was when Un called Trump a "Dotard," essentially a senile old person who has become weak, a somewhat fitting word for Trump if we're being completely honest.
These words were followed by claims that the North was planning to test a hydrogen bomb in the Pacific, despite the fact that there has not been an open air nuclear test since 1996 due to the risk of radioactive fallout.
As Trump continued calling Un "rocket man" and threatening annihilation, the North continued its "we will destroy you" rhetoric, saying that it will not hesitate to shoot down U.S. bombers if they were to enter their airspace.
The North's foreign minister also called Trump "a mentally deranged person full of megalomania and complacency" who was trying to turn the UN into a "gangster's nest."
While hyper-aggressive talk from North Korea has been the norm for decades, Trump's rhetoric is scary because, for the first time, we're seeing "Trumpism" on a global scale, this "America First" rhetoric that severely damages our reputation overseas. A reactionary way of thinking that promotes nationalism and does not bode well with many of our traditional allies.
As the crisis in North Korea escalates Trump, instead of reassuring the safety of his citizens, has shifted his new focus of attack towards peaceful protests, those who do not stand for the national anthem and Colin Kaepernick, who garnered a harsher response than the Nazis of Charlottesville while at a rally in Alabama over the weekend.