The more the mania: Meijer Mania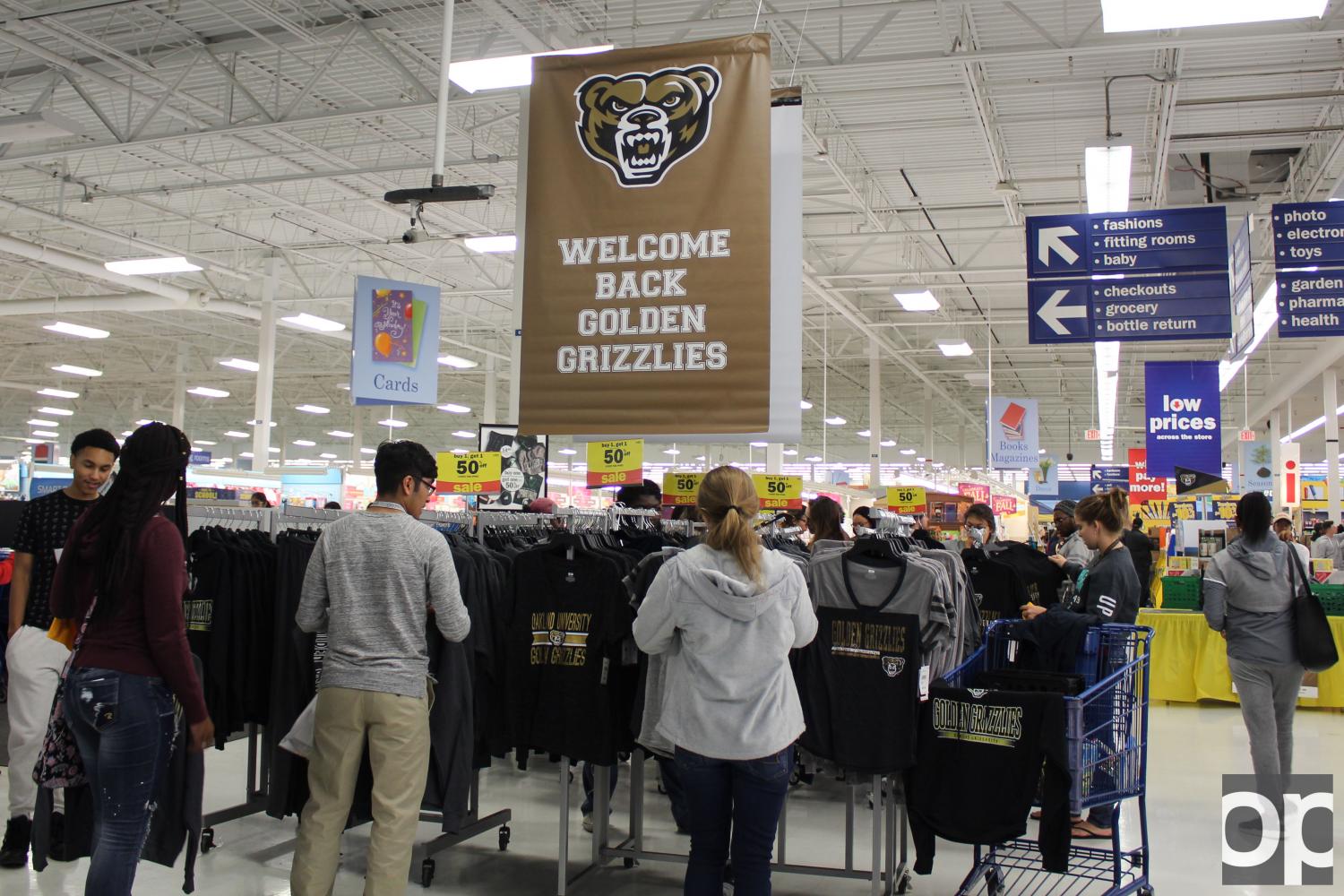 Ariel Themm, Staff Intern
September 12, 2017
A large crowd began to rush forward with their large shopping carts. Yellow and red tags that read "Clearance!" or "Get 50% off" dangled from multiple shelves. Free sample tables swarmed as people fought to get ahead in line.
Cashiers quickly scanned each item so that they could get through the fifteen people lined up in their lane. This was no Black Friday sale or even Christmas shopping. On September 7 from 8pm to midnight, OU students were shuffled onto expensive buses and shipped off to Meijer Mania.
Students were presented with many sales on items such as school supplies and OU gear. Emilio Segura, a freshman from Hamlin Hall, was in attendance for the madness. "Well I first heard of the event from my roommates. When we got there we saw free samples along with a dj and a bunch of crazy wacky kids," Segura said. "I saw kids racing on their carts!" Segura added.
Not only were students invited to shop at the massive store but groups such as OU cheerleaders were present. Even our beloved mascot made an appearance at the event.
"Our main job is just greeting everyone while getting the party started and getting everyone involved," said Elizabeth Wolf, a junior from the OU cheerleading team."We've been a part of this event for four years," Wolf added. A space was cleared for students to show the crowd their best moves.
The event also hosted attractions such as corn hole, whack-a-mole and a photo booth. OU students were able to pick up necessities such as food or buy a fish for their dorm room at this event. Smiles and laughter were everywhere.
Jay Mahabir, Market Director of the Meijer puts in plenty of hard, extra hours to host this event. "Well we started planning about a month ago and set up about 24 hours just for this event. We began supporting OU about four or five years ago at the other store but for location reasons we decided to move the event closer to campus," Mahabir said. "We are involved with this organization called Impact Group and for the fifth year, we wanted to ensure that students had the right items for school and wanted to make sure students had a good time."
All of the Meijer employees set up tables so that students would feel welcomed right off the bus. Water bottles, sunglasses, and 10% discounts were all given to students as they walked through the door. There was staff around every corner to assist and direct so that students could find anything they needed. When the students checked out and were ready to go, buses were waiting and rotating back and forth between the campus and the store.
Dancing their way out of the store, students went on their way with new pet fish, free swag and all necessary goods for the new year.