OPINION: Has the entertainment industry been corrupted by politics?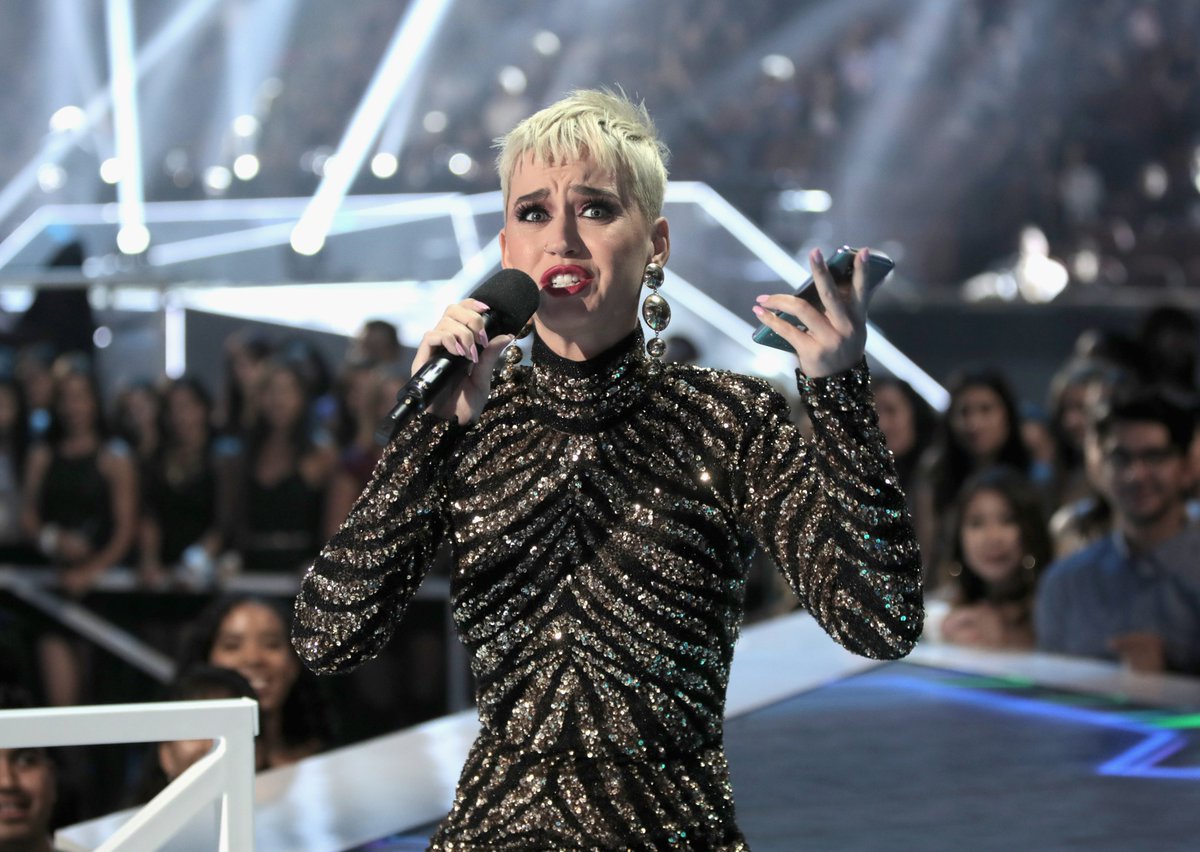 Last Sunday, the eternally controversial MTV Video Music Awards (VMAs) aired, but this year, there were no meat dresses, twerking pop stars or ridiculous outbursts from Kanye West. Instead, the VMAs took a serious turn and dove headfirst into dangerous territory—American politics.
This shouldn't come as a complete surprise. The show's host, Katy Perry, was one of many celebrities in attendance that night that had publicly endorsed Hillary Clinton for the 2016 presidential election. In her opening monologue, Perry spoke of music uniting people during hard times, while later remarks included references to her pro-Clinton tweets and a not-so-subtle joke about how the Best New Artist category was "an election where the popular vote actually matters."
Meanwhile, Paris Jackson spoke out against the recent violence in Charlottesville, Virginia, stating: "We must show these Nazi white-supremacist jerks in Charlottesville, and all over the country, that as a nation with liberty as our slogan, we have zero tolerance for their violence and their hatred and their discrimination."
Many of the performances also tackled political issues, among them Kendrick Lamar's opening performance, which directly addressed police brutality, and P!nk's performance of her new song "What About Us," which had some subtle political undertones. Susan Bro, mother of Heather Heyer, who was killed counter-protesting a white supremacist rally in Charlottesville earlier this month, also made an appearance, unveiling plans for a nonprofit organization in honor of her late daughter.
Viewers immediately noticed the political messages of this year's show, with some praising it and others feeling offended by its almost unanimous liberal stance. Furthermore, the various social and political issues that the show tackled raised the question of whether or not politics belong in entertainment at all.
Despite some viewers' apprehensions of a more politically charged entertainment industry, the fact of the matter is that politics have become essentially inescapable, which means ignoring them will only prolong the issues they have created. However, the entertainment industry has a massive audience that can be easily influenced. Celebrities have the power to influence and educate their followers; however, not in the sense that they can force opinions on them, but in the sense that they can encourage their followers to have an opinion and to speak up for what they feel strongly about.
Celebrities' incomparable ability to influence people is exactly why they promote certain brands and ask their fans to donate to a charity they support—because they know there are millions of dedicated fans that will do exactly that. Perhaps it is not the content of their messages, but the efforts. Their willingness to speak openly about their beliefs encourages others to do the same, which will ultimately change politics for the better in the future.
A more politically charged show was bound to increase ratings, which was brilliant on MTV's part. People enjoy talking about politics—regardless of the potentially negative outcomes—because we are all directly affected by them. Bringing a group of entertainers together to openly discuss issues that others may be afraid to talk about will ultimately encourage more discussion, which is exactly what is needed right now.
While it would be unethical to assume celebrities have a duty to be vocal about politics, they should be commended for choosing to do so, because in doing so, they are educating others, and eliciting the opportunity for change.