Dorsey-Walker Goes Pro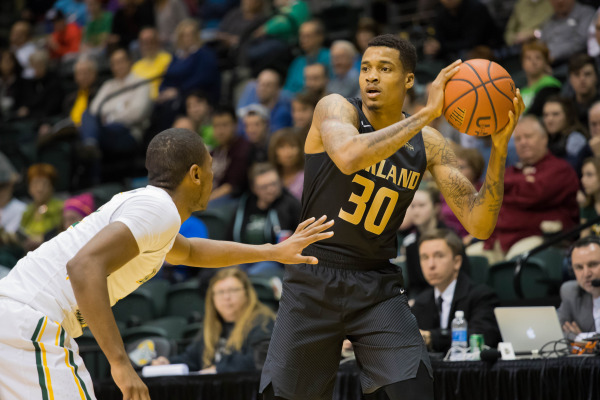 Hang on for a minute...we're trying to find some more stories you might like.
Former Oakland University men's basketball player Sherron Dorsey-Walker signed a pro contract on Thursday, July 20.
Dorsey-Walker will move to Holland at the end of August to join Zwolle in the Dutch Basketball League, where he will play as a guard.
"I am blessed to be in this position, playing professionally has always been one of my dreams and to finally sign with a team is great," Dorsey-Walker said in a press release. "I want to thank coach Kampe and the coaching staff that helped prepare me for the next level."
In his first season at Oakland, Dorsey-Walker played in all 35 games, starting in 29 of them. He was also third on the team when it came to rebounds and assists and ranked 16th in the Horizon League in rebounds.
"I'm happy for him," said Oakland men's basketball Head Coach Greg Kampe. "His goal was to play professional basketball and I think his Oakland experience helped him achieve it."
The 2016-17 season was Dorsey-Walker's best season. He started in all 34 games, lead the Golden Grizzlies in assists with 129, averaged 13.4 points and 8.0 rebounds per game and was named a 2017 All-State Good Works Team nominee.
"It was numerous things that played an important part, whether it was extra film sessions, weight room, training room to help my body recover or shots in the gym,"Dorsey-Walker said. "I had the resources to be the best player I could be. More importantly, I am a better person. I was educated on how to be a professional by the coaches and former players. I will forever be grateful to Oakland University."