Pescovitz set to make more than most Michigan university presidents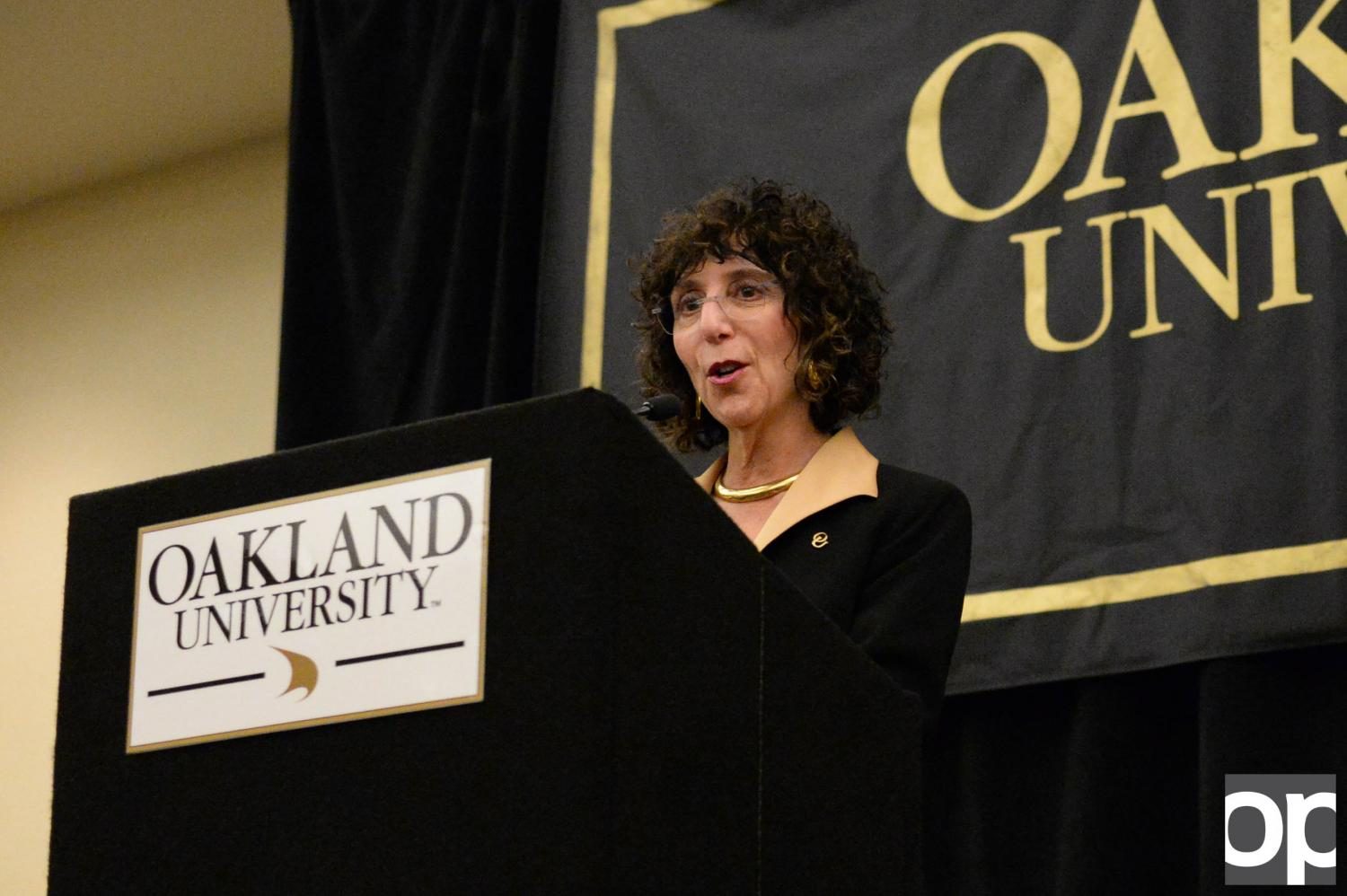 Since Ora Hirsch Pescovitz was announced as Oakland's seventh president, the Oakland University Board of Trustees has negotiated a contract with her. The contract lists the responsibilities, benefits and salary that Pescovitz will receive during her five year term. Aside from her salary, Pescovitz will also have a car and live in Sunset Terrace.
In comparison to Michigan's other 13 public university presidents, Pescovitz's salary will be leaning toward the higher side of what most university presidents in Michigan make. The following is a list of 14 out of 15 public university presidents in Michigan as well as their yearly salaries. Lake Superior University was not included due to the recent death of the university's president.
University of Michigan– Mark Schlissel with $772,500. He is also president of UM Dearborn and UM Flint.
Michigan State University– Lou Anna Simon with $750,000
Wayne State University– M. Roy Wilson with $497,000
Oakland University– Ora Hirsch Pescovitz with $457,000
Western Michigan University– Edward B. Montgomery with $450,000
Central Michigan University– George E. Ross with $450,000
Eastern Michigan University– James M. Smith with $400,000
Ferris State University– David L. Eisler with $351,931
Michigan Technological University– Glenn D. Mroz with $344,000
Saginaw Valley University– Donald Bachand with $275,000
Grand Valley State University– Thomas J. Haas with $273,794 as of 2010
Northern Michigan University– Fritz Erickson with $220,000