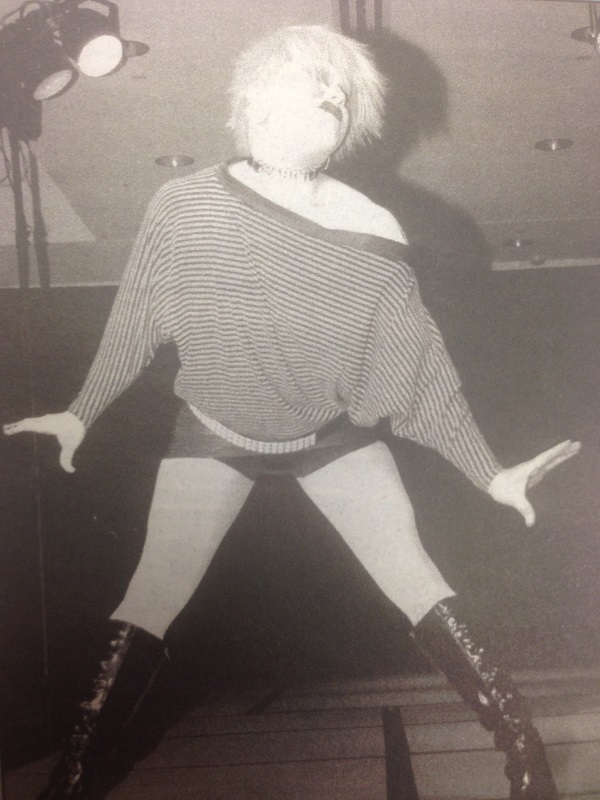 Looking Back: Drag Show throughout the years
Oakland University celebrated its 14th annual Drag Show this year, but the very first show was hosted in 2004 through the Gay Straight Alliance and the Women's Issues Forum.
At the time, there was no Gender and Sexuality Center on campus to act as a resource center for women and LGBTQIA+ individuals. The GSA was first instated as a student organization at OU during the 2003-04 academic year. Similar organizations had existed on campus before, including Pride Forum and the Gay and Lesbian Alliance.
The GSA was created to "promote further understanding of lesbian, gay, bisexual and transgender issues on campus and to create an alliance between LGBT students and straight students," according to the April 7, 2004, issue of The Oakland Post.
Serena Escevelle was the host of the first Drag Show at OU. In the early 2000s, she was known as an "up-and-coming" female impersonator.
Student Duane Hurt II was a member of the GSA at the time and attended the first show.
"The idea was to raise awareness of transgender issues on campus while, at the same time, having fun and engaging the students in something that has never been done at Oakland University before," Hurt said.
Attendees were encouraged to tip the performers. By the end of the night, $409 was collected to be donated to Affirmations LGBT Center in Ferndale and the Triangle Foundation.
Drag Queen Sabin began performing in the show as early as 2009. Last week, she graced the Drag Show stage again with multiple performances and costume changes.
In 2007, the GSA's vice president Steph Turner discussed his performance in the Drag Show with The Oakland Post.
He said positive reception from the 2006 show was "affirming," but some people may be put off by the levels of audience participation in the show.
The April 4, 2007, issue of The Oakland Post described how performers would often step into the crowd during songs and would even approach individual audience members.
This still holds true in 2017, 10 years later. At this year's Drag Show, attendees were encouraged to tip performers as they would in a mainstream drag show at a bar or club.
Many of the annual Drag Show performances went unreported by The Oakland Post or have been lost to time. In 2008, the Oakland Post only included a small photograph of the Drag Show.
Nowadays, the Drag Show is hosted by GSA as part of the GSC's Pride Week. Read our full coverage of this year's show here (x).