Mann lands assistant coaching position at Mizzou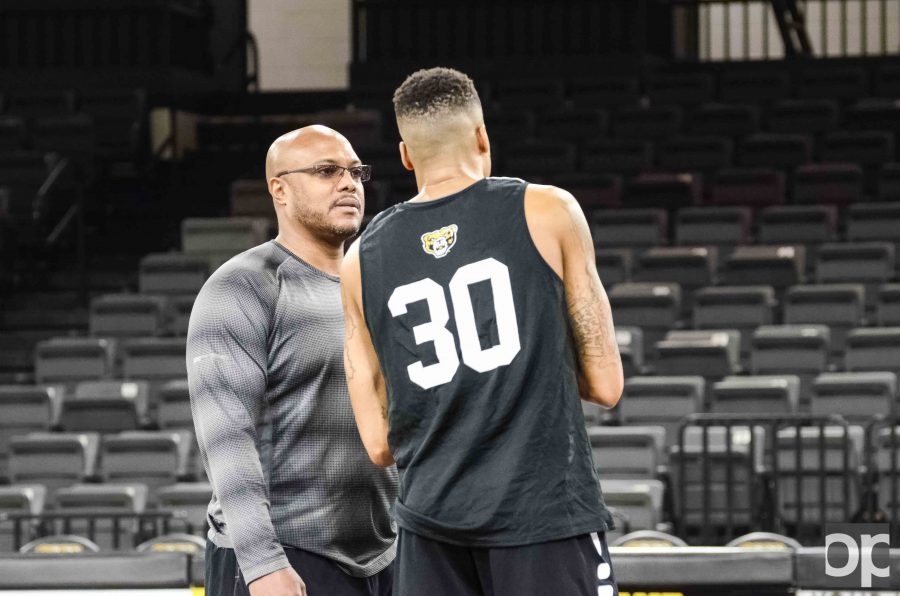 Assistant coach of the Oakland men's basketball team Cornell Mann will be leaving to join the University of Missouri coaching staff for the 2017-18 season. 
Mann was hired to replace Dionne Phelps, who left last offseason to spend more time with his family. Losing Mann will mark the third consecutive year that Oakland's men's basketball team has lost a member of its coaching staff.
"It's a great opportunity to work for Cuonzo Martin, who I feel is one of the best basketball coaches in college basketball," Mann said. "I believe in his mission, and I believe in what he's all about in terms of his direction of young people."
Mann said he enjoyed his experience with the Golden Grizzlies.
"My Oakland experience was awesome," he said. "The players are really, really good. I think we had a good year. I think the world of what they're going to be able to do next year . . . Coach [Greg] Kampe has been there for 33 years, and for someone to have been at one place for that long and is now taking the program to the highest of its heights, that's awesome."
Mann was a big factor in landing University of Illinois transfer Kendrick Nunn and incoming freshman James Beck of Grand Rapids Christian High School. Both recruits will be important additions to the roster next year. Head coach Greg Kampe said losing Mann will not affect recruiting for the men's basketball team.
"We move on," Kampe said. "He was only here for a year, and the key in recruiting is this university and the players. The players are who recruit . . . other kids to come because of the players that we have and the environment that they're going to be in."
Even though Mann's move to Mizzou may not affect recruiting, his absence will be felt by the members of the team.
"I feel like having his mentorship and knowledge of the game was great," senior Sherron Dorsey-Walker said. "He had a 7:30 a.m. group every day. Some days, he didn't have to do it, but he sacrificed his time. We practice at 10 a.m., but he was waking up at 7, getting shots up with the guys."
Though he wishes Mann had stayed with the team longer, Dorsey-Walker said he understands the importance of this opportunity.
"It's well-deserved for him," Dorsey-Walker said. "I feel like coach Mann is a great coach, and I feel like he should have gotten a head coaching job somewhere. I think volumes of him because he's all about the players. He's always there to help us with anything in life, and he has more than enough [experience] to be a head coach at the college level. This opportunity was great for him."
Oakland Athletics has started the process of hiring a new assistant coach to replace Mann.
At Mizzou, Mann will be joined by University of Missouri-Kansas City's Chris Hollender and University of Washington's Michael Porter Sr., according to Mizzou's April 5 press release. With the addition of these three assistant coaches, the Tigers will have coaches with a combined amount of over 30 years of experience at the Division I level.