Debra Wheeler recognized as OU's top advisor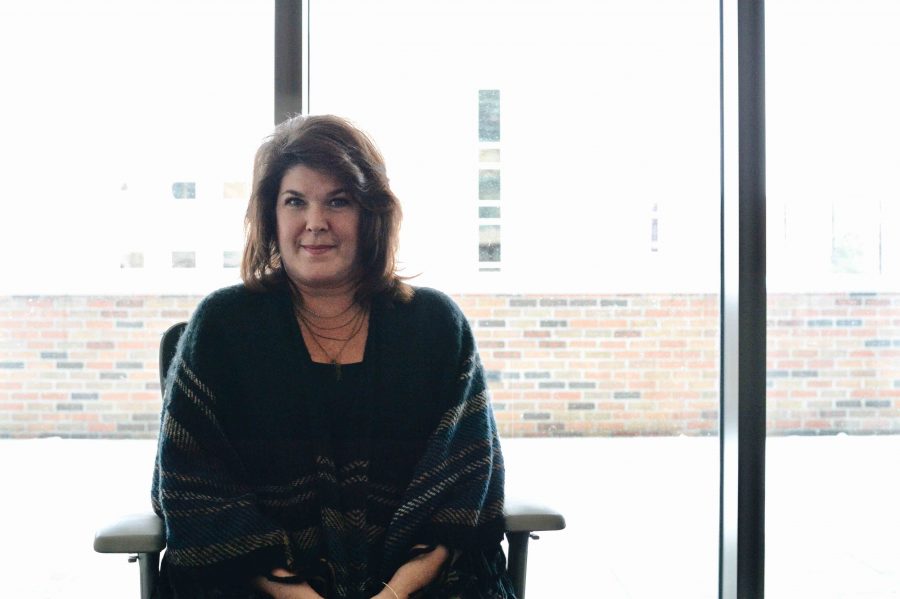 School of Engineering and Computer Science adviser Debra Wheeler was named the recipient of the 2016-2017 Outstanding Professional Academic Advising Award at Oakland University.
Each year, the winner represents the university in the National ACademic ADvising Association awards, which is what OU's award is modeled after.
Requirements for the recipient include having been an adviser for at least three years and not having won the award in the past five.
"Some of the criteria that we ask for [are] that they support proactive advising skills, that they have a strong student success rate and that there's evidence to go along with it," said Ann Hamilton, bachelor of integrative studies academic counselor and a member of the recognition committee at OU.
This year, 25 advisers were nominated by students, staff and faculty, and those who were eligible then submitted a packet of their achievements to the seven members of the recognition committee.
Wheeler has been awarded adviser of the month twice and was nominated for the Outstanding Professional Academic Advising Award in 2015.
She holds a master's degree in counseling from Oakland, as well as a post-master's certification in career development facilitation. She has worked with individuals of every age group.
At her first job, Wheeler worked with at-risk youth through the Macomb Intermediate School District for six years.
"I got to see just the struggles that they encountered and how manageable those could be just with teaching them some life skills, helping them with transitions and just believing in themselves that they can actually attain it," Wheeler said. "I just really love watching students or other people on their journey of just moving on into the world."
In 2010, Wheeler's friend and former OU peer Roberta Wolschon opened New Horizons Counseling Center, where Wheeler began working part-time as a therapist.
"I was the first counselor on duty working with clients, while she kind of was setting up the administrative or the paperwork end, and I helped her get that up and thriving," Wheeler said.
After working as an adviser at St. Clair County Community College for two years, Wheeler returned to OU in 2013 as a School of Business Administration adviser, then transitioned to her current advising role in August 2016.
"I was kind of in a rut as far as getting all my schooling down because I was originally a medical major," said Danny Maassarani, former OU student and one of Wheeler's nominators. "So, I was kind of down in the dumps as far as having to climb the mountain of now just having to get a business degree, and she made it real seamless and easy and kind of gave me the motivation."
Wheeler will be honored in a ceremony from 3-5 p.m. on Wednesday, April 19 in the Oakland Room in the Oakland Center.