Honoring the life of Terry Louis White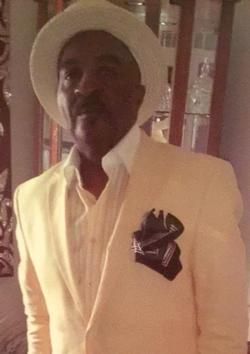 Terry Louis White, Oakland University custodian, passed away on Wednesday Jan. 13.
White was born on April 11, 1956 as the ninth child in a family of ten to his parents Nathaniel and Eula White in Pontiac, Michigan. He received his education in the Pontiac School District and joined the Oakland University Facilities Management Staff as a custodian in 1998.
White served the university as a custodian until his passing and has been described by fellow colleagues and staff members as kind, funny and popular.  He made tremendous efforts to get to know individuals throughout the university.
White's sister, Rosemary Clark, his brothers, Alvin Clark and Tyrone White,brother-in-law, Robert Gill, Sr., great nephews, Andre Clark and Akil White and great niece, Darjae Burns preceded him in passing.
White is survived by his wife, Carla White and his children, Teria White, Cartavia White and Clarence Manning. He also leaves his sisters Patricia Gill, Joyce White, Valrie White, Brenda White and Deborah White, as well as his brother, Ronald White. Additionally, he will be missed by his three sisters-in-law, Linda Hawkins, Pamela Granberry and Allie Clark, brother-in-law, Robert Ragland, as well as many more nieces, nephews, aunts, uncles, cousins and friends.
White's family arranged for a celebration of his life at 11:00 a.m. on Friday, Jan. 22 at the Cobb-Swanson Funeral Home in Pontiac, Michigan.  Visitation hours were held on Thursday, Jan 21.
White will be missed as a member of the university faculty and staff.  He was a beloved colleague, friend and joyful face to many in the university and greater community.
Those who wish to send private condolences to the family or send a sympathy card may visit www.cobb-swansonfuneralhome.com/ for more information.