'It's On Us' campaign kicks off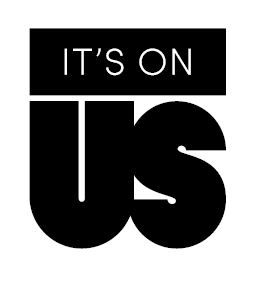 Following the kickoff event on Jan. 6 of the 'It's On Us' campaign sponsored by the Oakland University Student Congress, OU will be spreading awareness and prevention of sexual assault this semester.
The goals of the campaign are to raise awareness about the resources available to Oakland students and faculty and to promote a safer environment on campus.
"There has recently been a huge increase in the amount of sexual assaults being reported, but there are still so many that are not," Patrick Cassady, Center for Student Activities and Leadership Development intern, said. "This campaign will help provide OU students with resources and tips to increase their awareness so that we can all help prevent more incidents from occurring on campus."
According to the 'It's On Us' website, the campaign promotes four main ideals, which are to "recognize that non-consensual sex is sexual assault, identify situations in which sexual assault may occur, intervene in situations where consent has not or cannot be given and create an environment in which sexual assault is unacceptable and survivors are supported."
There are various resources available to OU students involved in sexual assault, which include the Oakland University Police Department, the Graham Health Center and the Gender and Sexuality Center.
OUPD offers a safe, confidential and go-at-your-own-pace means to report a sexual assault. The OU Counseling Center at the GHC provides confidential counseling to students, and the first six appointments are free. The GSC is a safe place to talk with peers and receive additional resources.
Sexual assault and how to handle it has been a hot topic in legislation over the past year. Currently, the federal law outlines specific guidelines and requires states to set their policies within those guidelines.
While many states have set their own uniform policy on how to respond to and prevent sexual assault, Michigan instead allows each individual university to set their own policy.
"We're at an advantage. Even though the state of Michigan doesn't have one uniform policy for handling sexual assault that each university follows, many universities have adopted similar platforms such as 'It's On Us'," Zack Thomas, OU Student Congress Legislative Affairs Director, said.
Thomas explained that the lack of a state policy allows for the university to adapt their programs to fit Oakland's campus.
OUSC will be putting on more events in the campaign series throughout the semester. Dates are still tentative at this time but Oakland students and faculty can expect to see a mock sexual assault trial, movie screening with a guest speaker or campus talk and more resources in April for Sexual Assault Awareness Month.
"OU is looking to move forward and provide the safest campus possible for its students," Cassady said. "However it's on the campus as a whole to understand that their attentiveness and support can have a huge effect on creating a safer environment."